How to Make Tin Can Telephones
[disclosure]
I'm always looking for great ideas to keep my kids busy and this one was a huge hit. These Tin Can Phones are so easy to make and will keep your kids busy for a long time.

How to Make Tin Can Telephones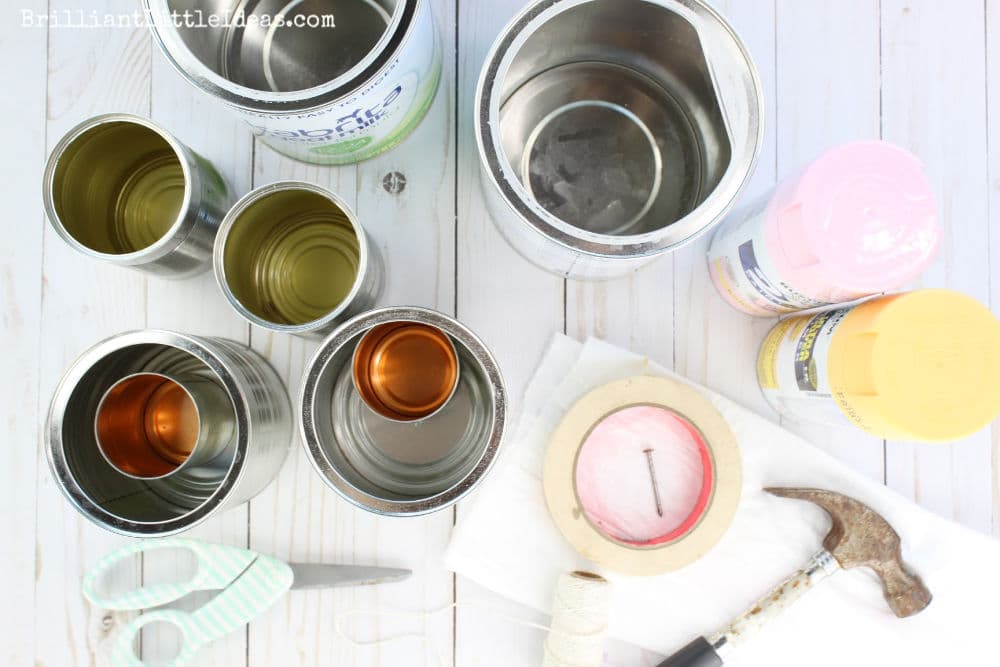 What You Will Need
Old Tin Cans of Any Size (washed & checked for sharp edges)
White Spray Paint
Spray Paint (your choice)
Good Quality String
A Nail
Hammer
How to Make Tin Can Telephones -Video
How to Make Tin Can Telephones -Pictures
To start off, lightly tap the hammer on the nail to make a hole in the top of each can like below. Wiggle the nail and it will come back out the way it was hammered in.
*Be sure to hold on to the nail because (speaking from experience) it will go flying!*
Next, paint each can first with white spray paint then, with your desired paint colors. Don't use the spray paint and primer in one on these it didn't come out very smooth.
Now on to the string. You're going to run a piece of string through the hole and tie it off on the inside.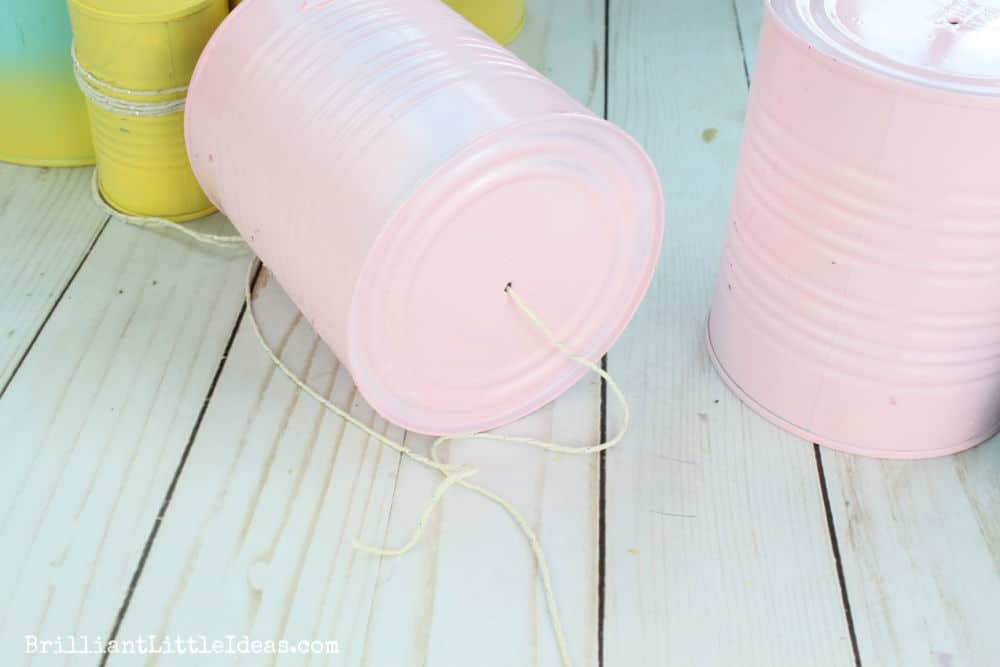 It works best and lasts longer if you double knot it. 🙂
Here are all of our Tin Can Telephones. We used a large formula can, a regular formula can, regular can, and tomato paste can. Just use what you have on hand.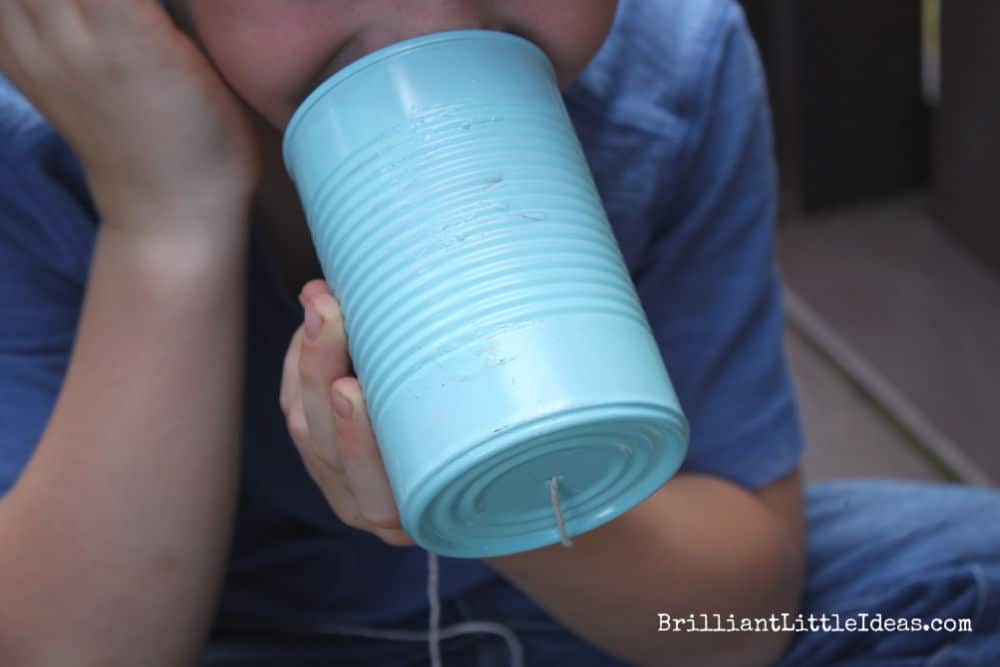 Did you play with Tin Can Telephones as a kid?