Sign up & Get Access to Our FREE Printable Library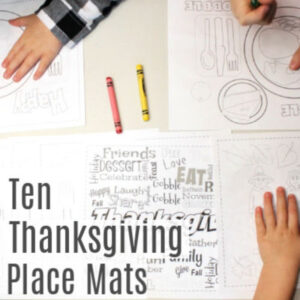 Keep the kids at your Thanksgiving happy with these cute fall printables. Choose from 10 different Thanksgiving Place Mats to make dinner a little more fun.
*This post probably has affiliate links at no cost to you! That means I may make a small amount if you purchase from my links to pay for more crafts or to feed my coffee addiction. See more about that in my Disclosure Policy (here). Turkey Puppet Thanksgiving Craft for Kids Are you trying to…
Our kids love to play games. They love video games, card games, and board games. We created this game a few years ago and loved it so much that I wanted to make it a printable for you! Download, Print, and Play!
Shop my favs in home decor