Bear Hunt Trail Mix & DIY Basket
[disclosure]
Let your kids carry this super yummy trail mix outside and enjoy some sun. We took ours on a Going on a Bear Hunt nature walk and it was a huge hit!
Bear Hunt Trail Mix & DIY Basket
I actually don't let my kids eat junk on a regular basis. I'm sure your thinking.. Yeah.. Right! We've seen your posts!
And you would be right about the posts.
However, I like to treat them with regular things, sometimes they like them, sometimes not.
This Bear Hunt Trail Mix, they loved! I couldn't have been a bigger hit. Luke my oldest loves any junk food. Ryker, on the other hand, is a little picky about his sweets. MOM WIN THERE!
If you have been following our Going on a Bear Hunt theme you will enjoy this snack. If you are new, I have a few fun posts for you. Check out our DIY Felt Bear Pattern then let your kids make their own Bear Cave that was made from a formula can.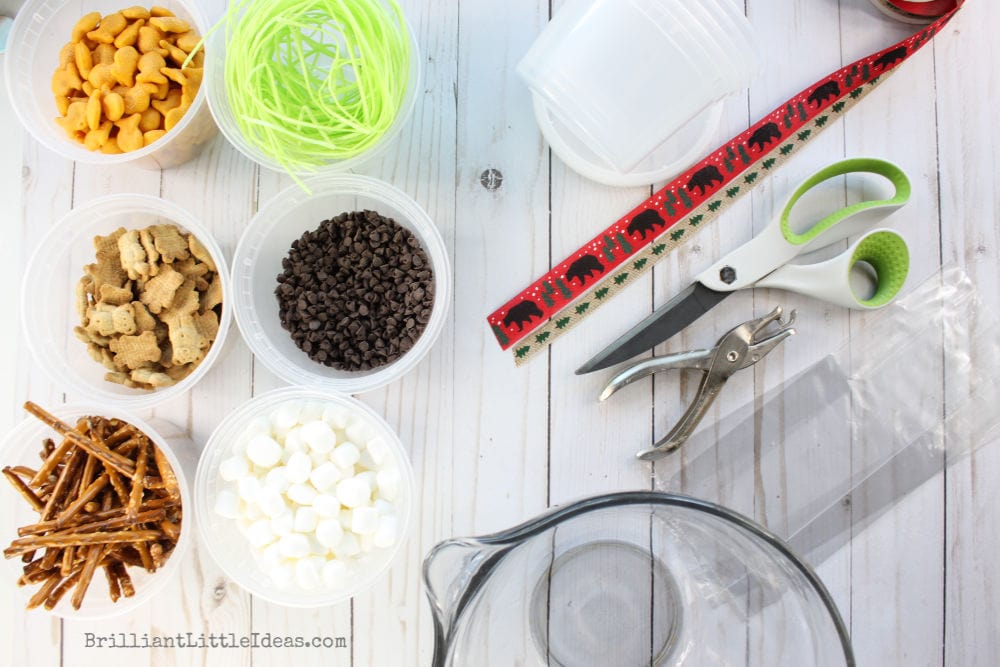 What you will need
Teddy Grahams
Goldfish
Pretzel Sticks
Marshmallows
Chocolate Chips
Ribbon of your choice
Bear Hunt Trail Mix & DIY Basket -Video
Bear Hunt Trail Mix & DIY Basket -Pictures
Edible Grass for the grass
Goldfish for your water
Chocolate Chips for the mud
Pretzel Sticks for the trees
Marshmallows for the snow &
Teddy Grahams for the bear.
Gather all of your goodies.  I got the edible grass here. You judge the amount of each you want to use. Totally up to you.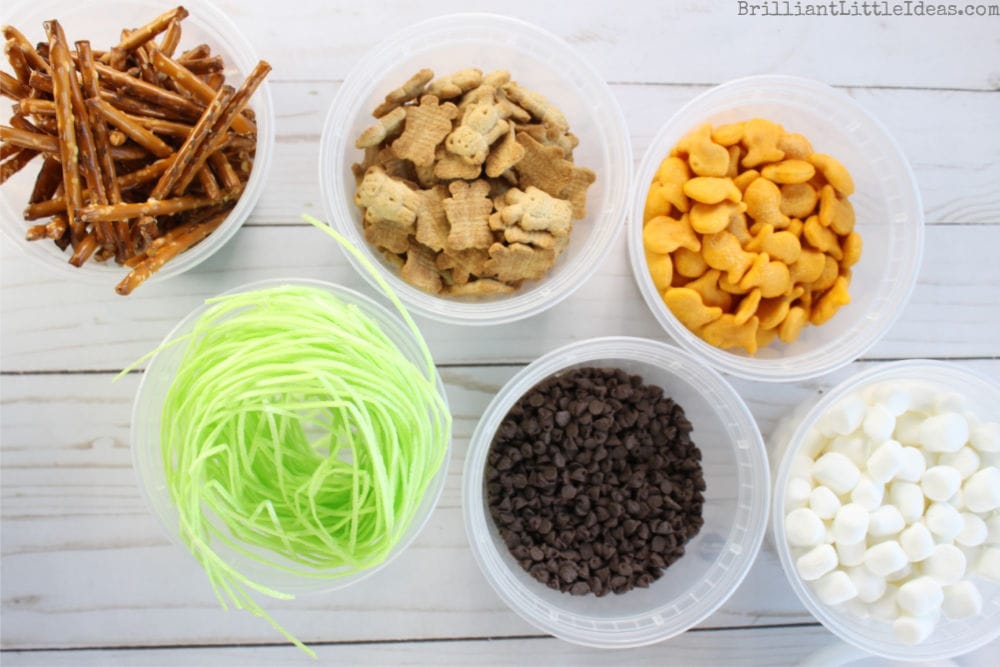 Mix, mix, mix. I usually let the kids help with this. Although, WARNING for you. If they mix it, they will eat it! So make sure you make enough.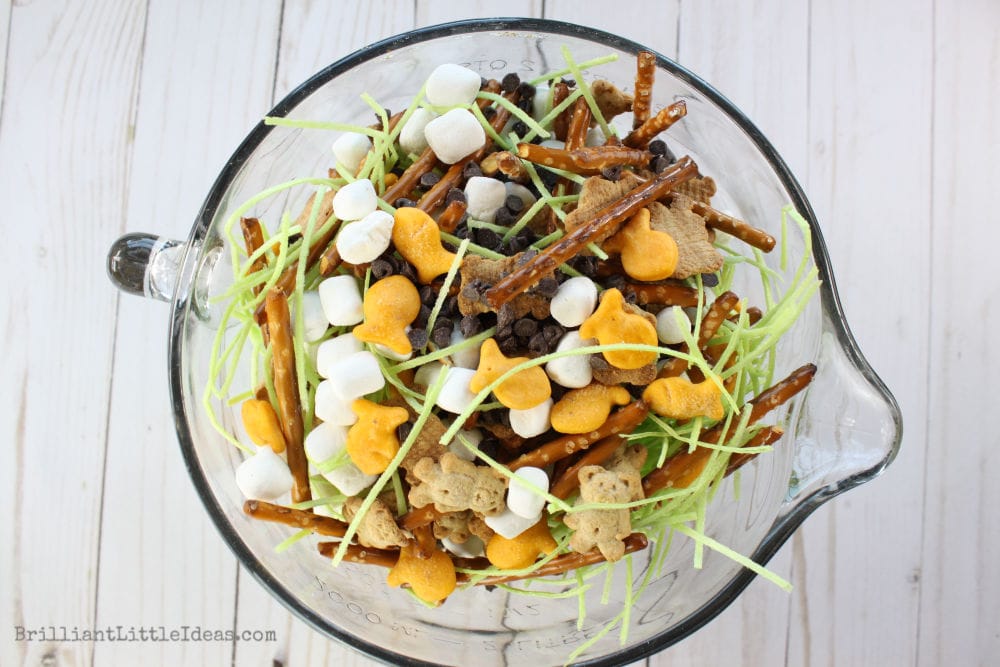 Using a small hole punch (this one). Punch a hole on each side of the deli container (link for container).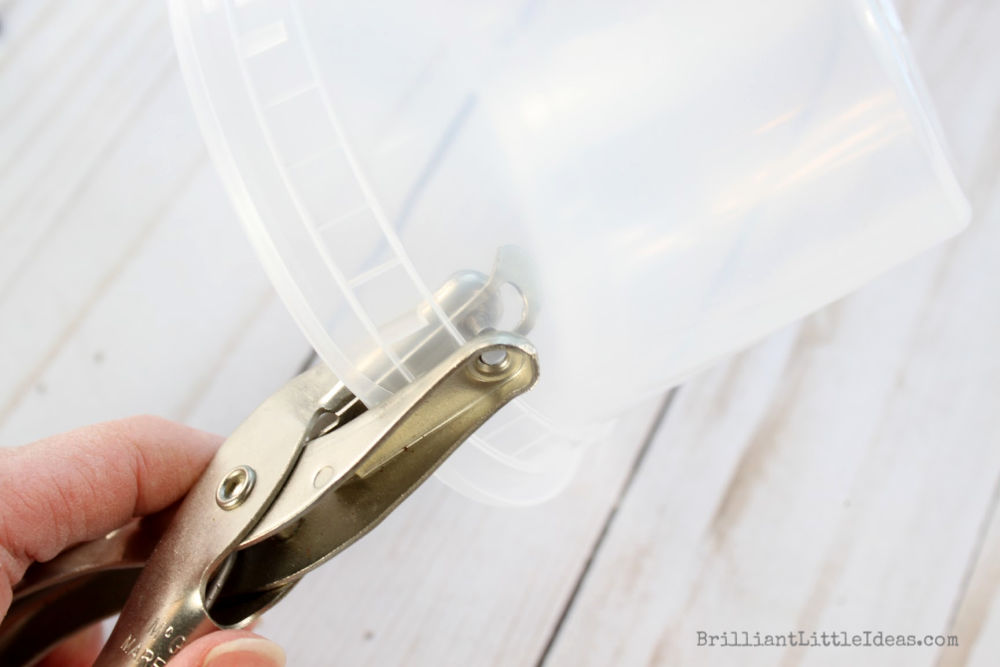 Run the ribbon you chose through the holes and knot on the inside of your container.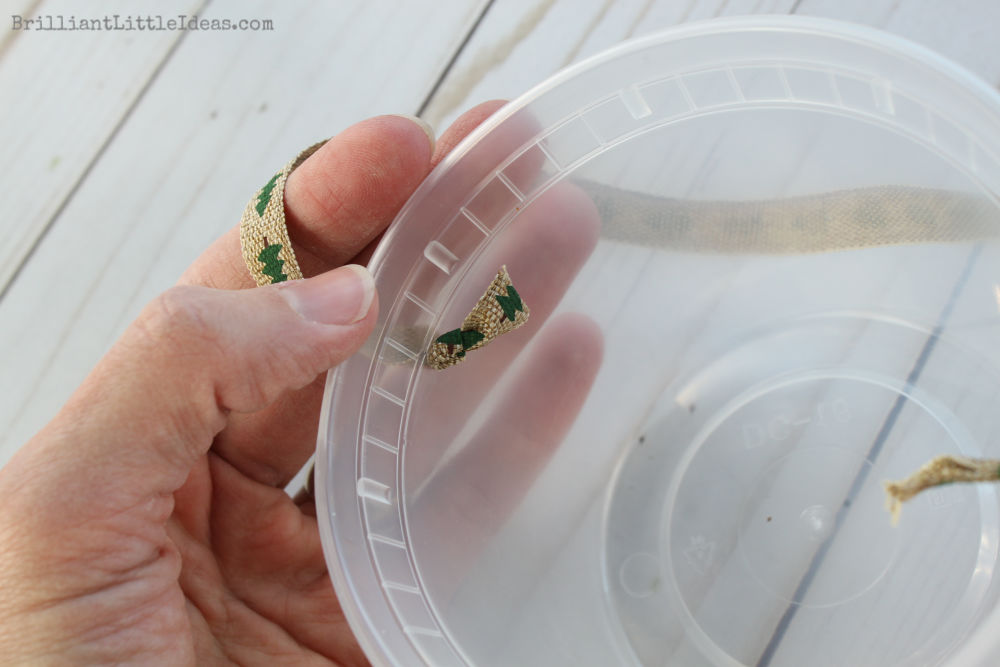 Fill, put the lid on and your done! If you have leftovers put them into baggies or in clear party bags and tie a ribbon on it. Your kids will love a lunch box treat!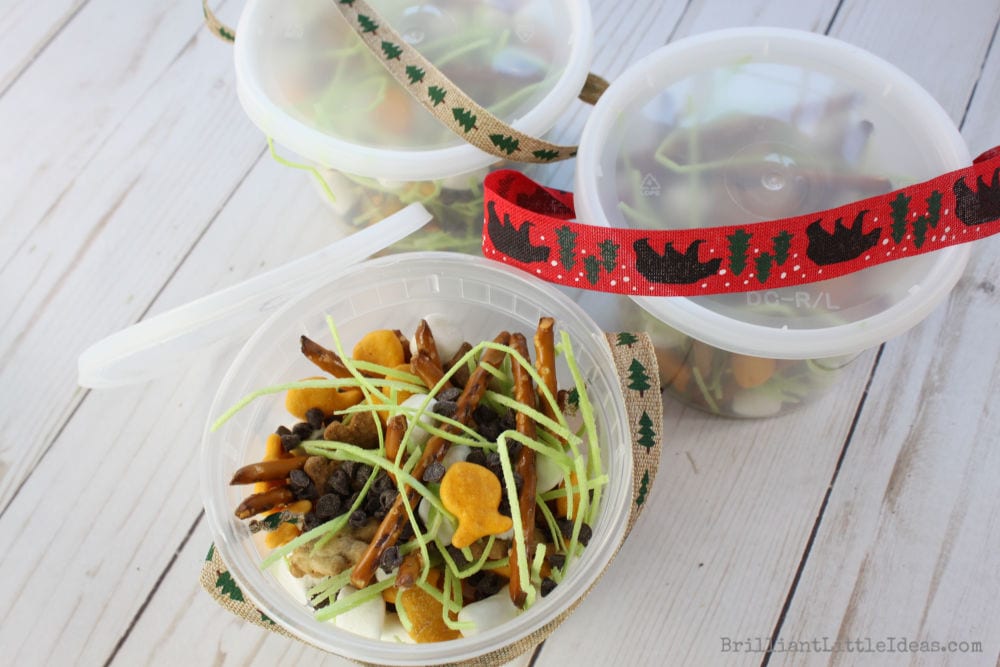 I hope your kids loved this snack. Let me know in the comments below.

Have you ever made a trail mix before?