3 DIY Binoculars Your Kids Can Make
[disclosure]
All 3 of these binoculars are super easy and made of things you probably have at home. Best of all, your kids can make them almost all by themselves.
3 DIY Binoculars Your Kids Can Make
What you will need
Tube Binoculars
Toilet/Paper Towel Tubes
Scrapbook Paper
Elmers Stick Glue
Scissors
Ribbon
Regular Hole Punch
2. Tin Can Binoculars
Tomato Past Cans
Spray Paint -any color
Ribbon
Nail & Hammer
Broomstick of something to hammer against
3.  Cardstock Binoculars
Thick Cardstock or Regular Paper
Markers, Crayons, or Paint
Hole Punch
Scissors
Ribbon
Small Stapler
3 DIY Binoculars -Video
3 DIY Binoculars -Pictures
You can jump down to your favorite or slowly scroll and take it all in. Your choice. 🙂
1. Tube Binoculars
Start by gathering your supplies.
I used super glue, however, if your child is gluing the scrapbook paper then use Elmers Stick Glue. It works just as well.
Cut your scrapbook paper to fit your tubes.
Glue them together. I glued the seams together so they could last longer.
Punch holes in either side and run a ribbon through. Tie off each ribbon and make sure the ribbon is long enough to hang around your child's neck.
You're done!! I really liked this one, because we made it for our Going on a Bear Hunt theme.
2. Tin Can Binoculars
The picture below has all the supplies you need, plus they're listed above.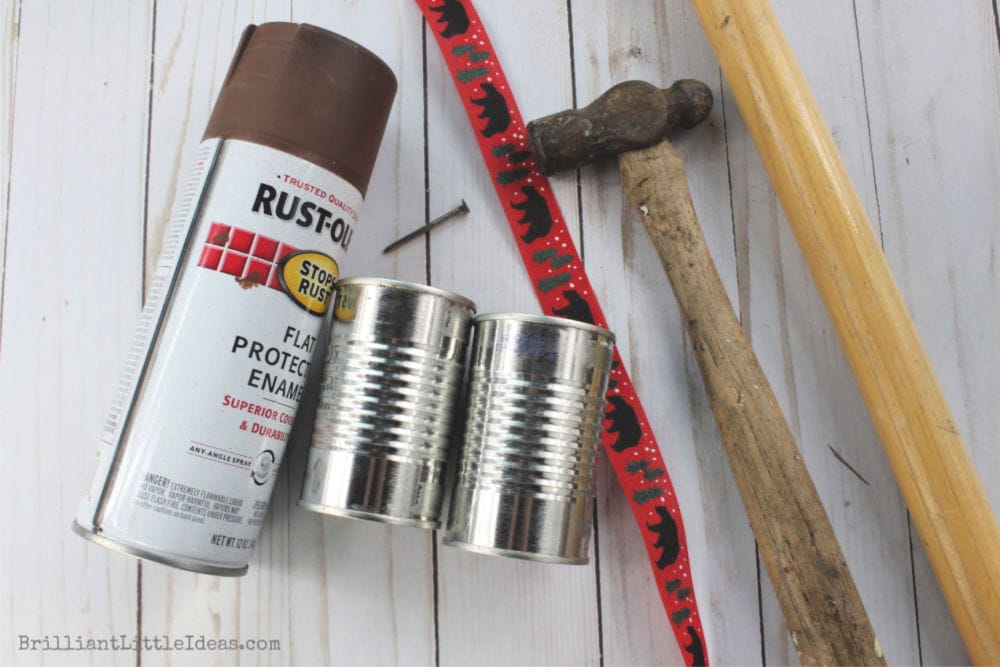 First thing is to get the holes for your ribbon. So take the broomstick and place it on the floor and slide your tin can over it. Gently, tap in the nail until its just through. You can wiggle the nail and it should come back out easily. Do the same for the second can.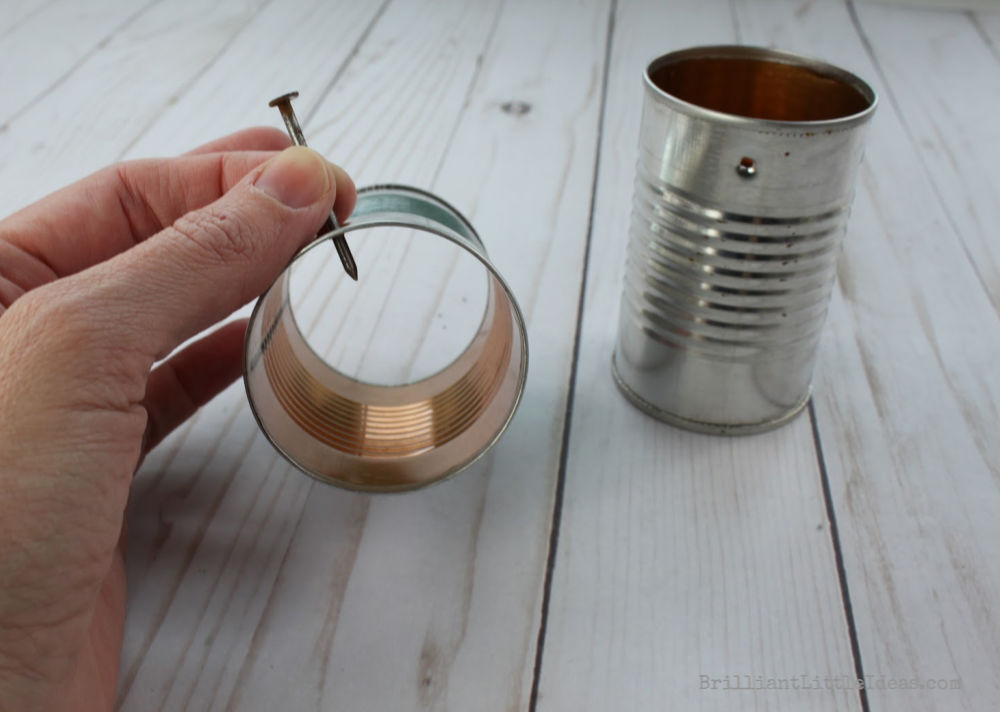 Spray paint your can the color of your choice and let dry. Run your ribbon through the hole and tie a knot on the inside. Then, cut the excess ribbon off and do the same for your other side.
I used E6000 to glue the 2 tin can binoculars together and it worked beautifully. Make sure to let it sit overnight or for a full 24 hours before touching it.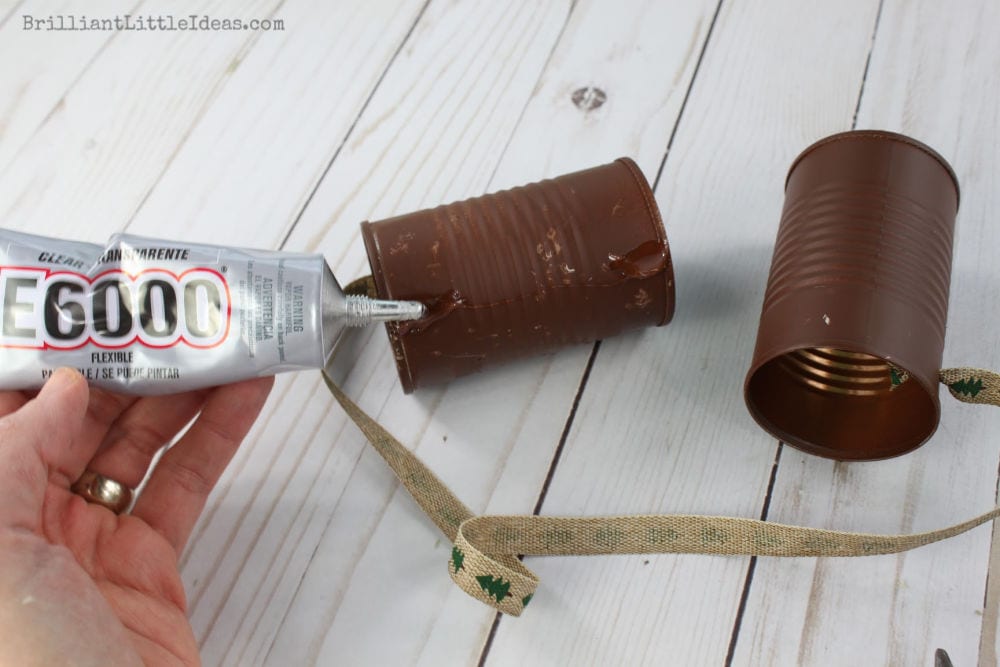 That's it! The second of 3 DIY Binoculars is finished. On to the next…

3. Cardstock Paper Binoculars
So this may be the easiest kids binoculars you have ever made. Seriously, it took 10x the time for Ryker to color his than it did for me to staple it together.
Scored a little calm time there!
Again, gather your supplies.
Your child can color, paint or use markers to create their own masterpiece. This one is Rykers.
And this is Ryker. As a helper, you automatically get your picture taken. Plus he said since he was so good and colored he gets to be on the binocular post. Well, ok, kid. Here's to you and your.. what is that a jelly bean?
Once your child is finished decorating their binoculars its time to staple.
Roll each side into meet the middle, and staple each side together.
Punch one hole in each side of the diy binoculars and run your ribbon through it. Tie it off and.. you guessed it! DONE!
Seriously the easiest diy kids binoculars EVER!
When you roll each side, it actually looks like a heart.
Here are all 3 DIY Binoculars for kids. So very easy that they probably can make them all by themselves. And that is a win for me!
Which binoculars have you made before?