How to Make Fire Flames with Printable Template
[disclosure]
What an awesome way to make your kids Fireman play come alive! These super easy foam fire pieces can be stuck to anything with just 2 sided tape.
Let's make some Fireman Fire Flames!
The kids really loved the Fire Station, but what the real hit was the house on fire. All of my kids ran around with their DIY Fire Extinguishers and put out those Fire Flames. They laughed and rescued each other. Out of the extra foam sheets, we made these cute Fire Flame Necklaces and the kids couldn't wait to show their parents at the end of the day.
What you will need
Orange, Yellow, and Red Foam Sheets (like this)
Ink Pen
Scissors
Hot glue gun
2 sided tape to hang the Fire Flames.
Fire Flames Template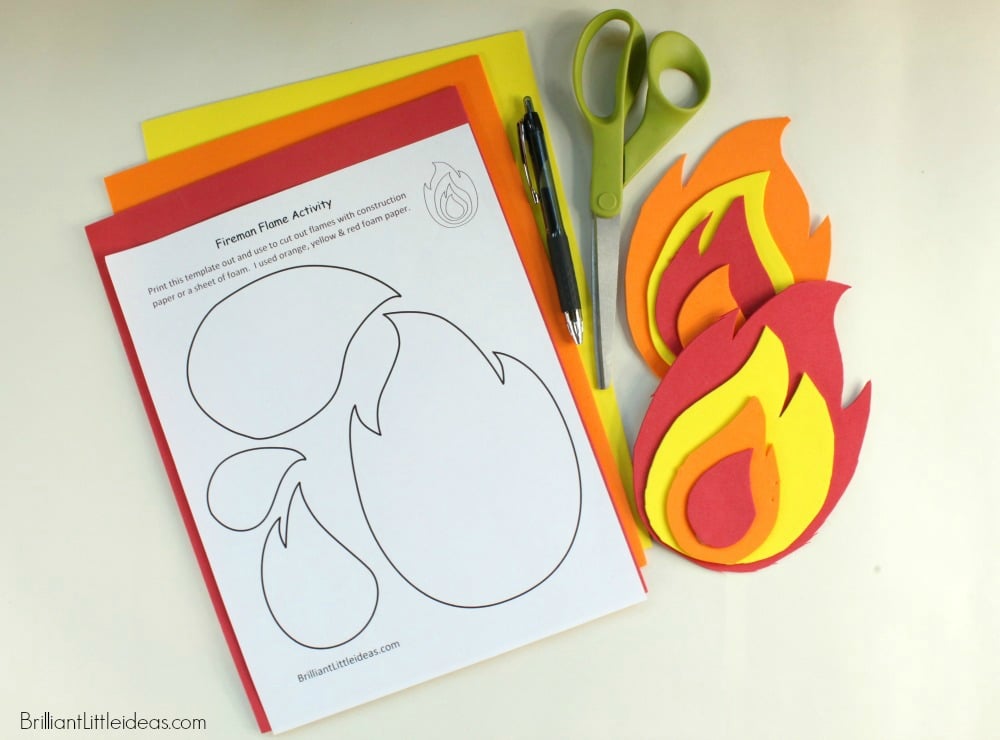 How to make Fire Flames -Video
How to make Fire Flames -Pictures
First, print the Fireman Flames Template (here) then cut each piece out and trace on a foam sheet (like this).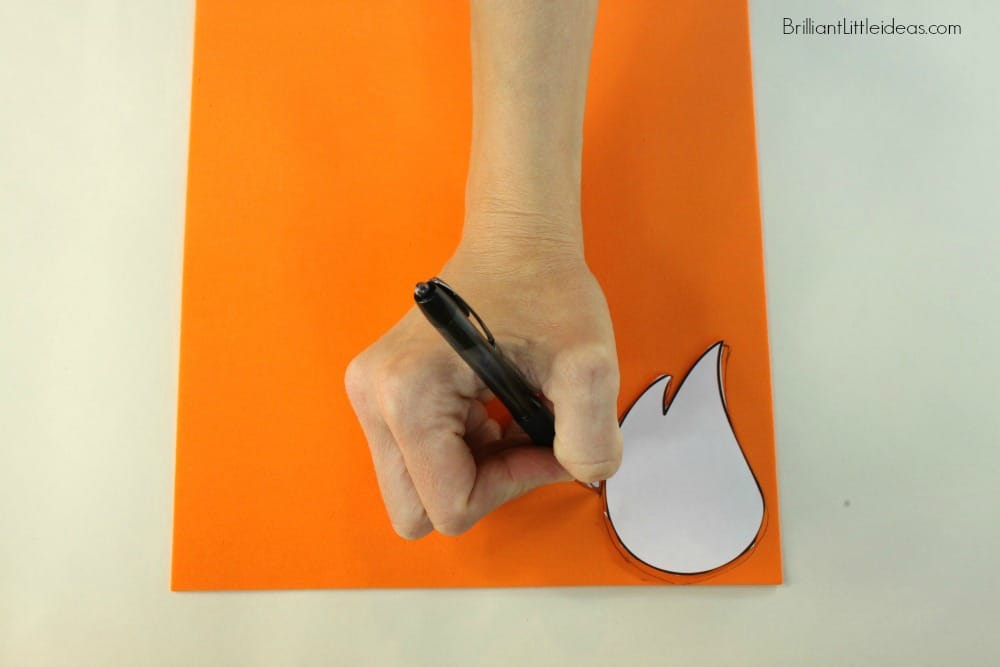 Use a pen instead of a marker because its easier to cut the ink off so it doesn't show on your finished fire flame. Don't worry though, you can always flip them the inked side over.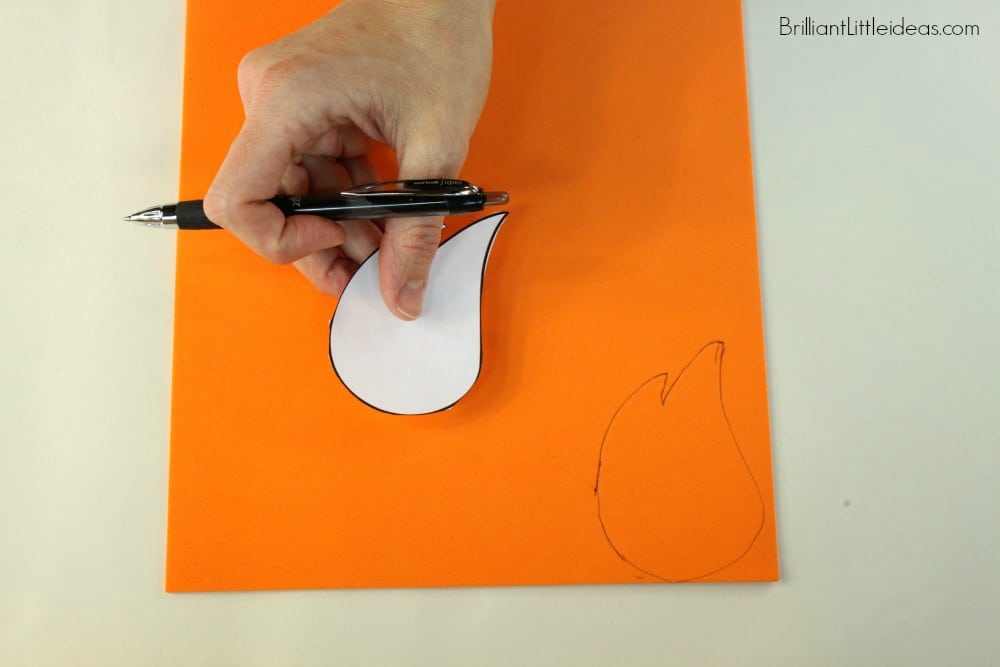 All three are done! Now it's time to cut.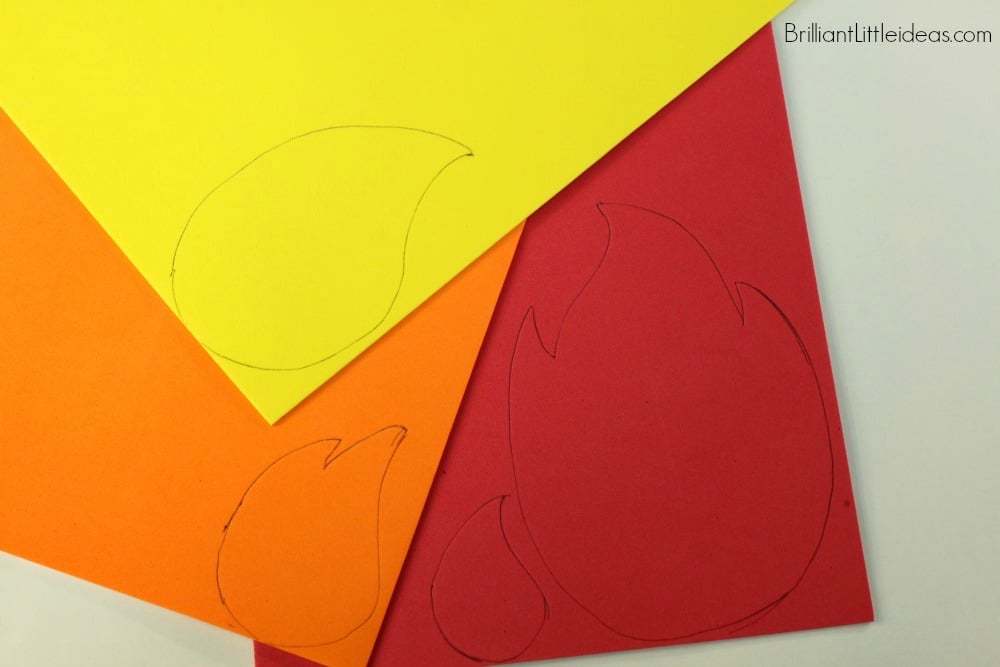 It only needs a little glue to stick each piece together so don't go crazy.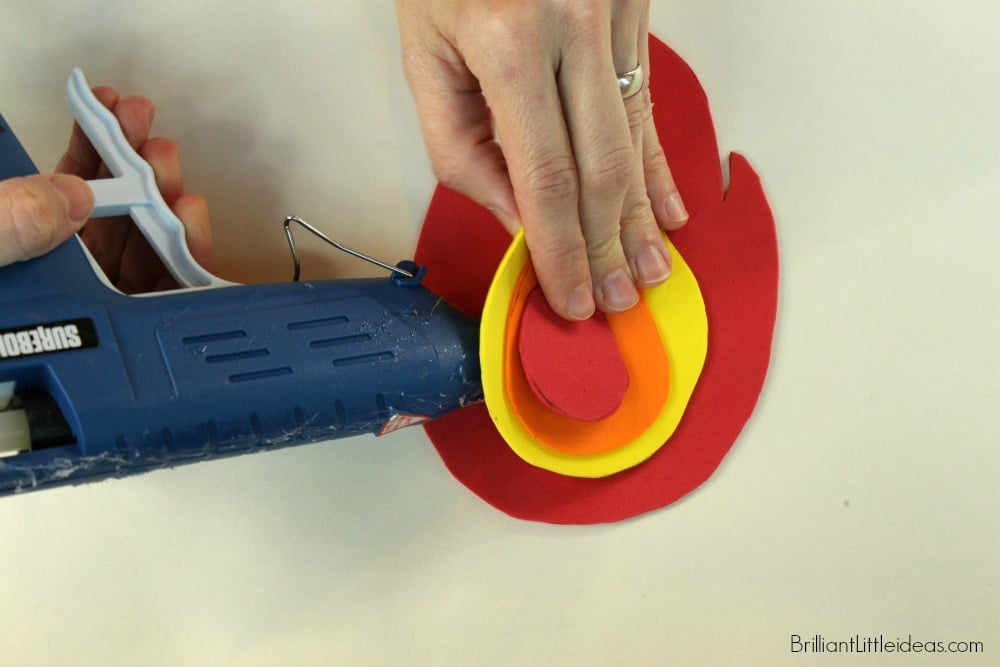 What did you do with your Fire Flames?