Do your kids love to roleplay as much as mine? Make these super easy DIY Fire Extinguishers for your kids. You just need a clean spray bottle and some duct tape and Voila!
This post may contain affiliate links. For more information, see my disclosures here.
DIY Fire Extinguishers
So, for our Fireman Fun Friday we had lots of fun. Most of the day was spent just roleplaying but the kids really enjoyed the freedom to invent games and scenarios. Ryker loved to play with his DIY Fire Extinguishers to save his cousin Harper who happily screamed for the pretend burning house. It was super cute to watch as they took turns driving up in their Little Tikes Fire Truck to save the day.
What you will need
Empty Clean Spray Bottle like this, you should be able to find them at Walmart.  (Please use a new spray bottle not used, Kids will inevitably put these in their mouths)
Scissors
How to make your DIY Fire Extinguishers -Video
How to make your DIY Fire Extinguishers -Pictures
Let's get started!
Ok first, you can take the labels off or leave them on, it's totally up to you. I yanked mine right off, but the sticky part stayed, of course.
You can create your own DIY Fire Extinguishers or copy what I did. I started at the base because it was easier to work up than down for me.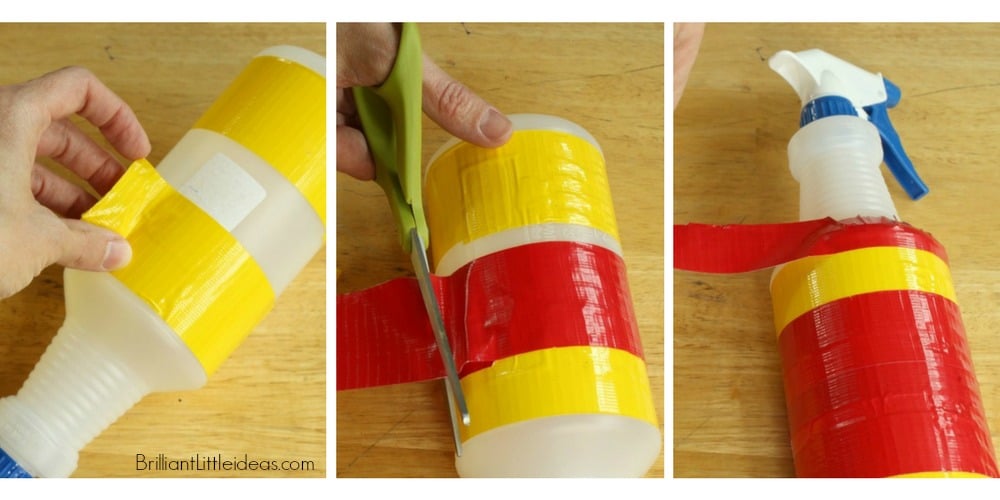 All done! Doesn't that 3 pictures in a picture make it look so easy?
Next, my 4 yr old wanted one with black, white, yellow and red duct tape. He told me how to layer it as he wanted. Sometimes duct tape is too hard for kids. Let me rephrase that, Duct tape is even hard for adults to use!
For the top right under the spray nozzle, I used half of the duct tape and it turned out to be the perfect size. YAY!
Perfect!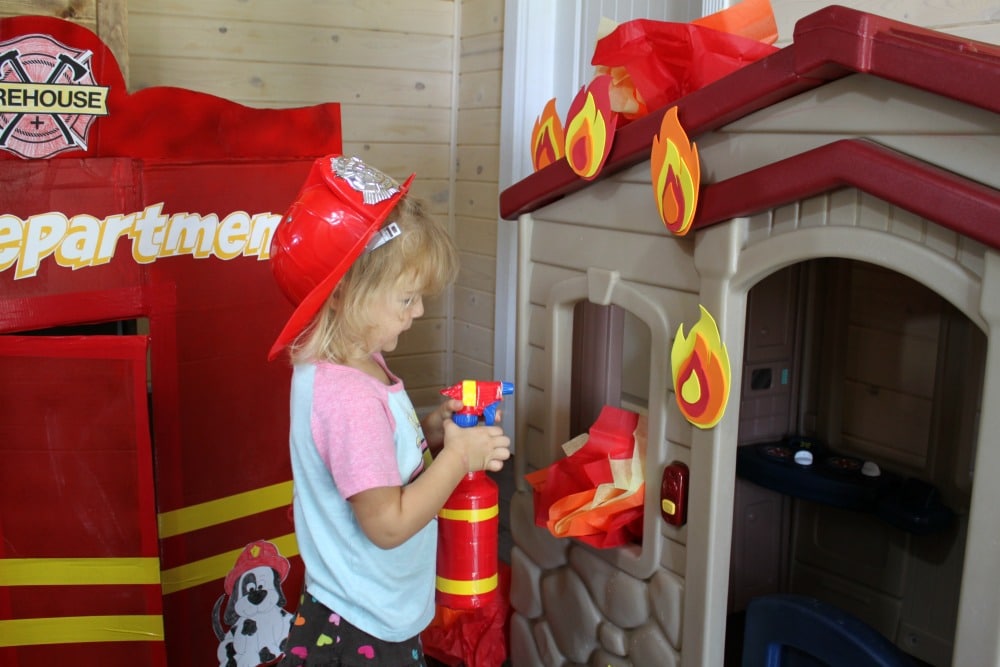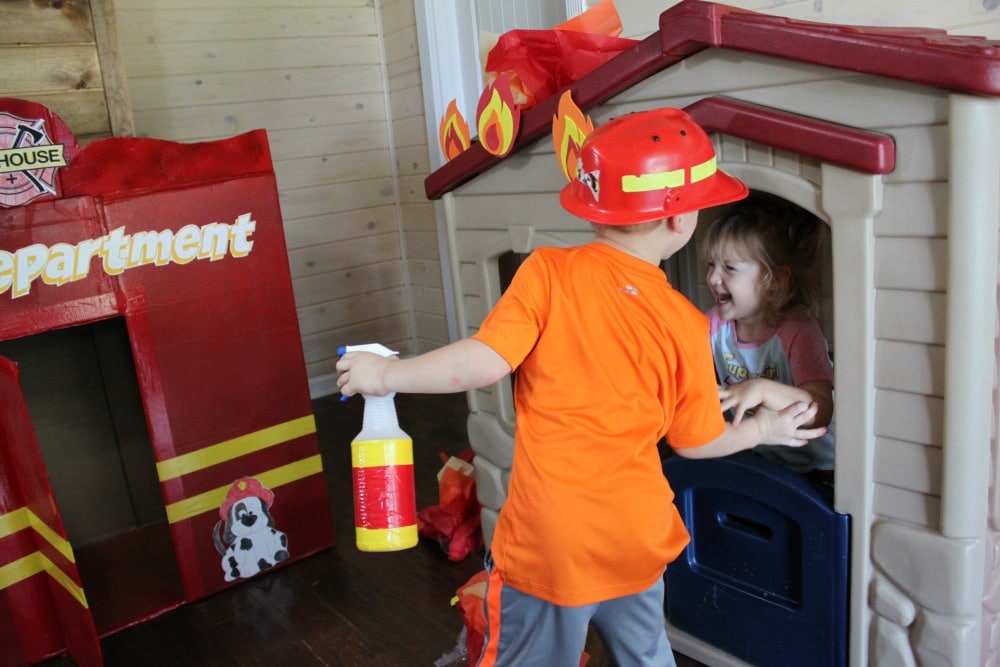 Kid approved DIY Fire Extinguishers!
Do your kids love to roleplay?