How to Make a Fire Flame Necklace for Kids
A great craft for your kids to make at a Fireman Birthday or just for a day of Fireman theme fun! Get your template here!
This post may contain affiliate links. For more information, see my disclosures here.
Fireman Fire Flames Necklace
This was an idea I had when I looked at all the extra foam sheets I had laying around. I just went in and downsized the Fire Flames Template and voila, a whole new idea Fire Flame Necklaces for the kids!
They loved it and it went really well with our Fireman Fun Friday, Fire Station, Fire Flames, and Fire Extinguishers.
What you will need
Orange, Yellow and Red Foam Sheets (like this)
Hot glue gun
Small hole punch, not regular size (like this)
Yarn
Scissors
Ink Pen
Fire Flames Necklace Template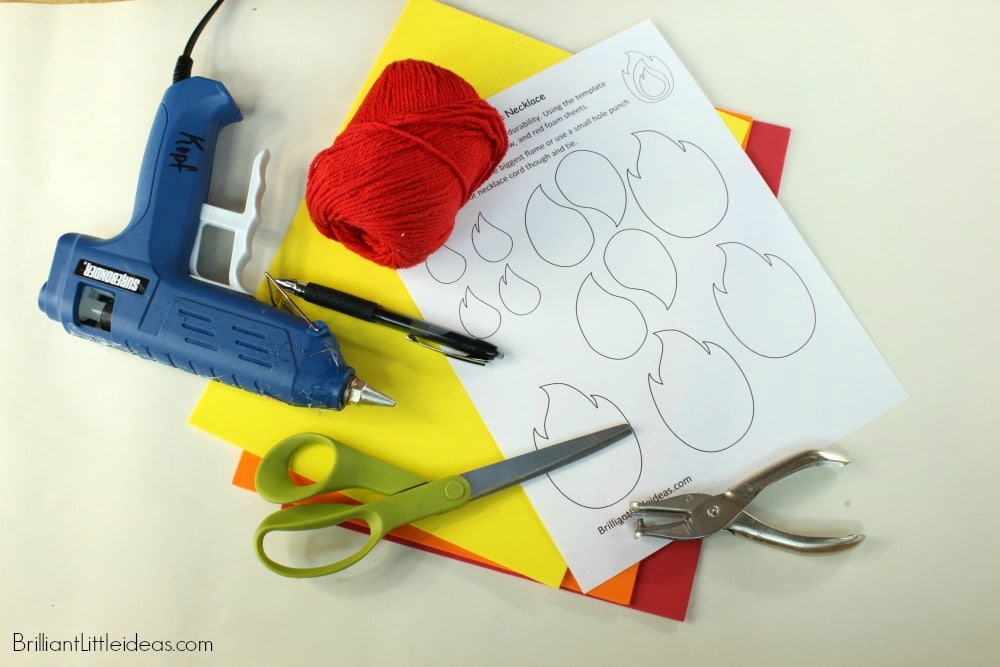 How to make the Fire Flames Necklace -Video
How to make the Fire Flames Necklace -Pictures
Start by printing the Fire Flames Necklace Template, then cut out one of each flame. If you have several kids cutting at the same time each template has 4 flame sets.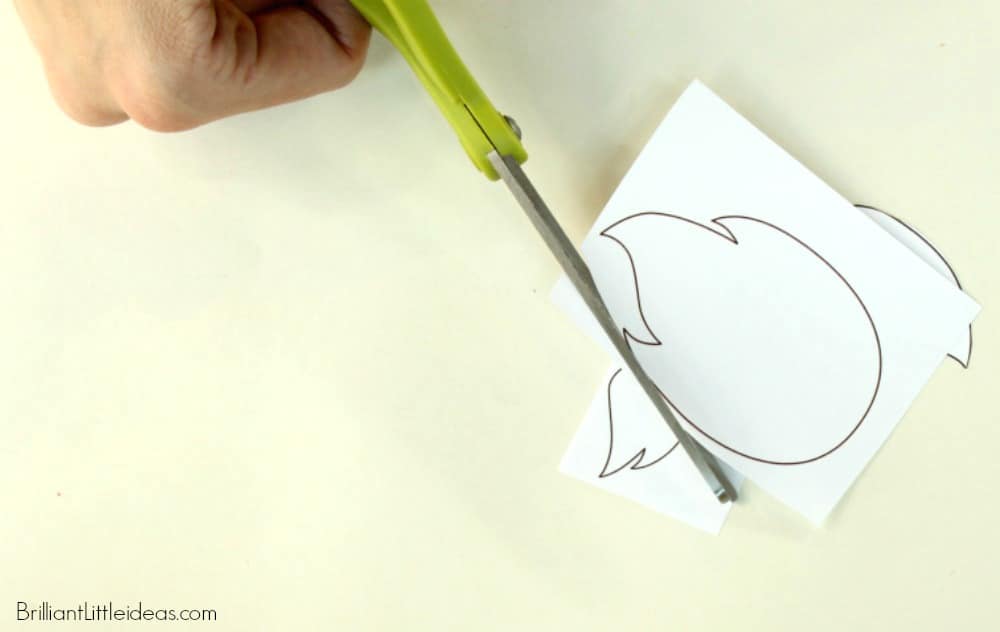 Using an ink pen trace each flame onto the desired color foam sheet.
Now cut each flame piece being careful because they are small. Your kids may need help with this part.
Using your hot glue gun, glue each piece of the Fire Flame Necklace together as shown below.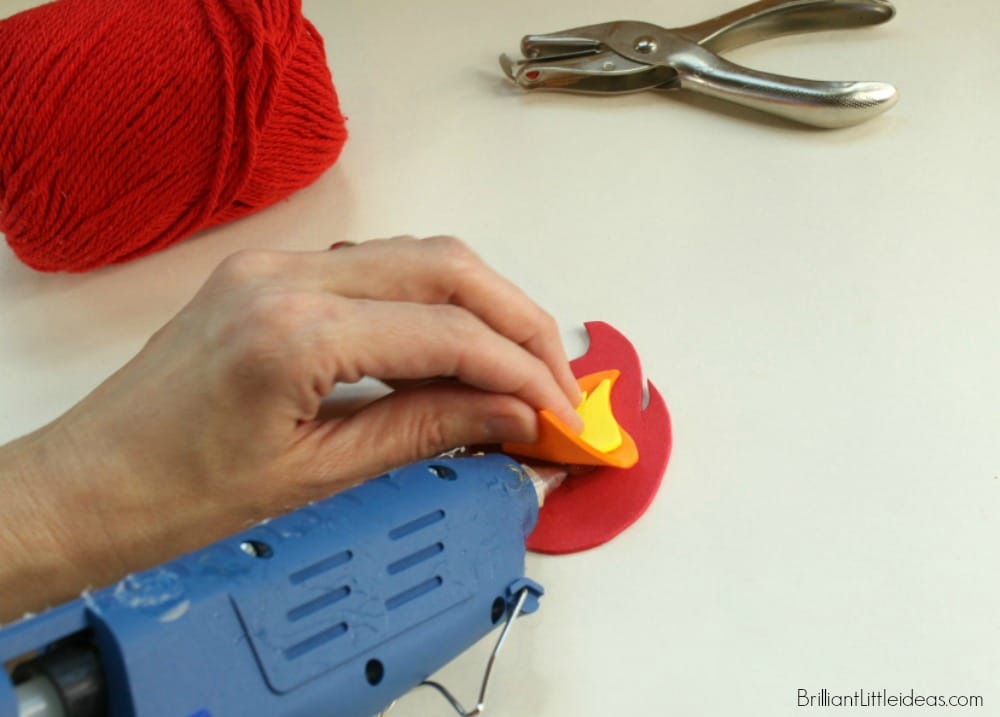 Great! Now that you're done its time to make it into a necklace.
Punch a hole using a small hole punch. You can see the size I used in the link above.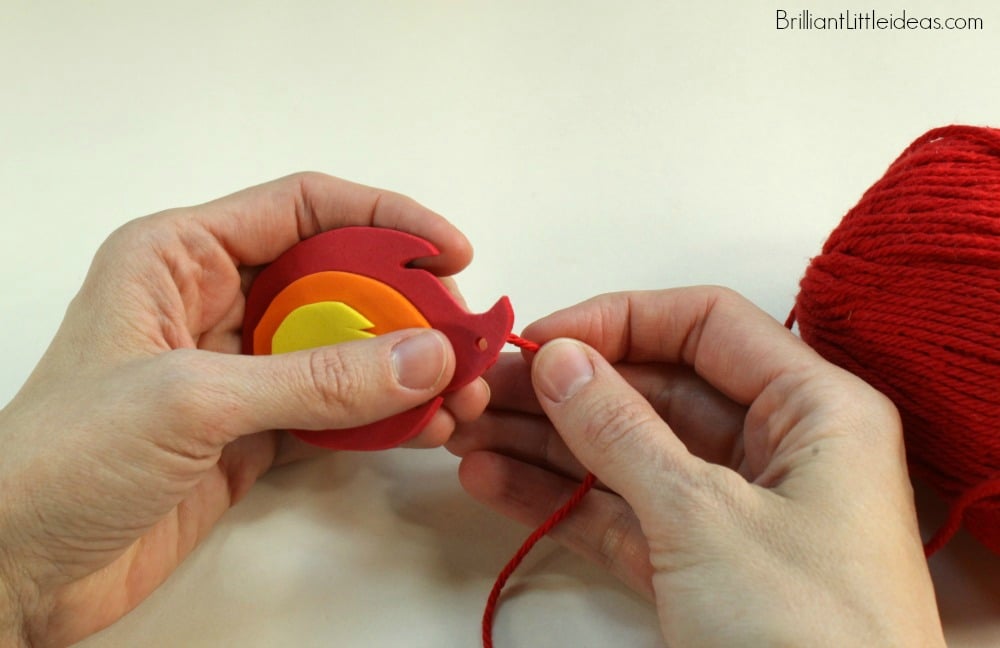 Thread the yarn through the hole, cut the yarn to the desired size, then tie at the end. 

Perfect! You're all done!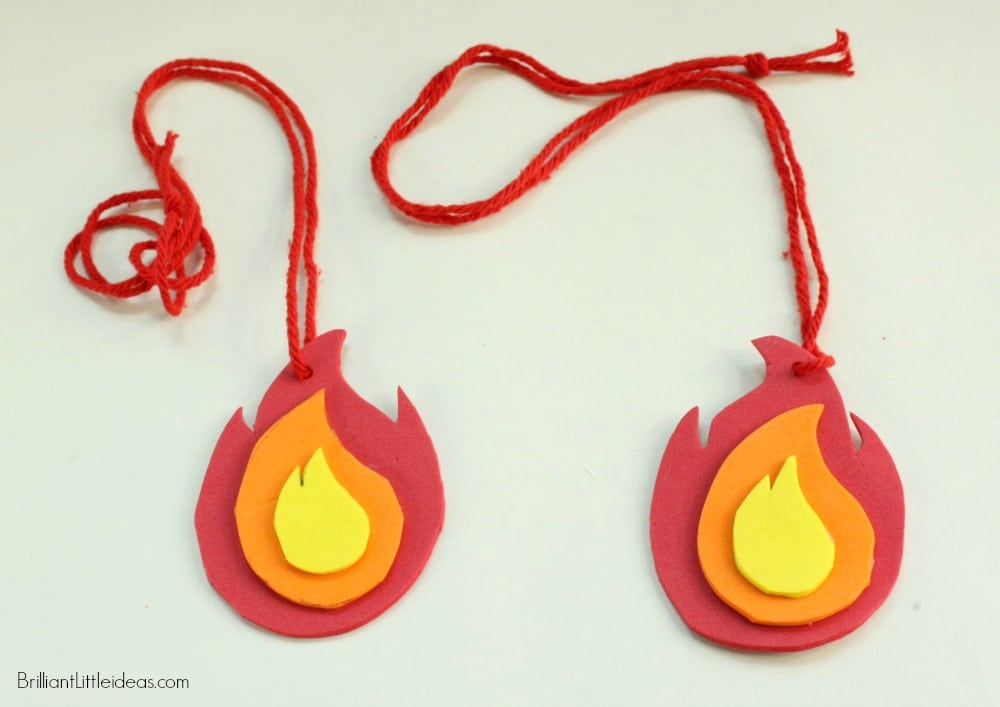 Did your kids enjoy making these easy Fire Flame Necklaces?


Disclaimer: This blog post contains affiliate links. We may earn a small commission if you use these links to make a purchase. You will not be charged extra, and it helps to pay for more craft supplies.  Click here for more information.