This blog post contains affiliate links. Learn more.
Hide a bear somewhere in your house and give your kids this Printable Bear Hunt Map. Let them color, use the map to find the bear. They will have loads of fun!
Going on a Bear Hunt Printable Map
Quick idea. Print the Going on a Bear Hunt Printable Map (here). While your kids are coloring go hide a bear and let them find it.  One of my favorite things is to watch kids run around and find things. They're so cute.
You can also play the cold, getting warm, you're HOT game as they get closer and further from the bear.
What you will need
Crayons, markers, or color pencils
Going on a Bear Hunt Printable Map
Print your Bear Hunt Map (here) then let your kids color as long as they want. I've had kids color the same page for days or just scribble wad up the paper and walk off.
Kids are all so different. Enjoy your unique kid. 🙂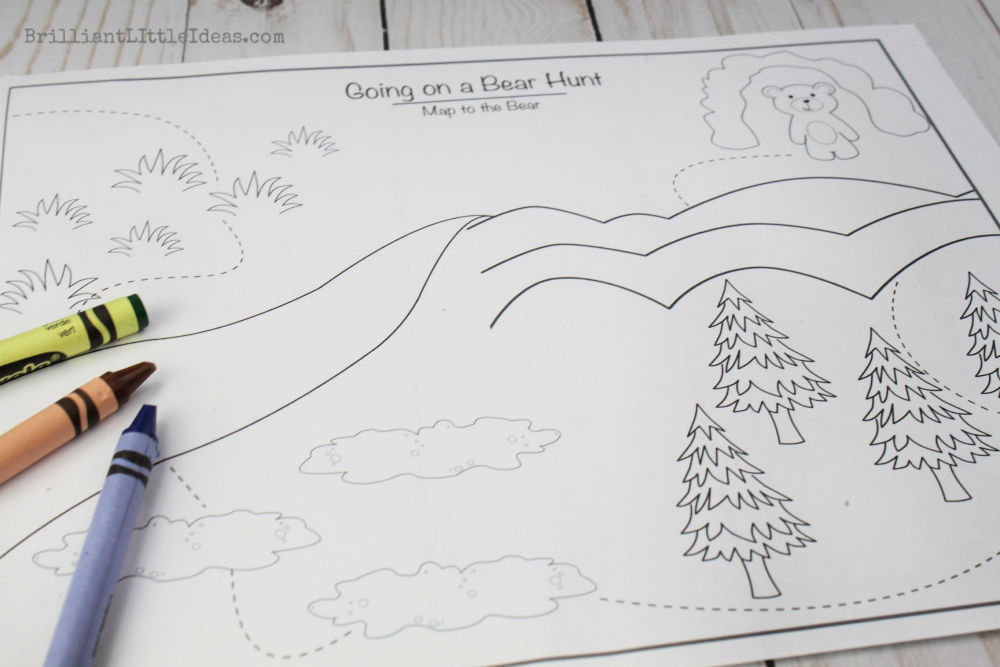 If you want it to look a little more like a treasure map you can always tea stain it and let it sit out to dry. You (I mean as the adult) could even slightly burn the edges. That actually gave me an idea for a whole new theme…humm.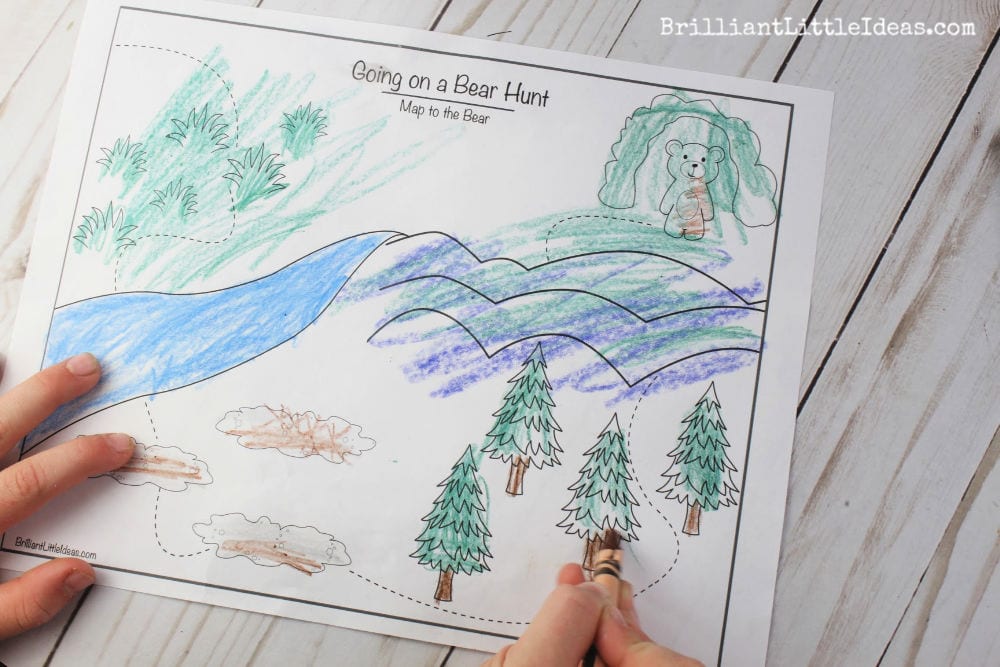 Do your kids love to color?