Groundhog Day Bookmarks Printable for Kids
Keep your kids busy with fun ideas like these Printable Groundhog Bookmarks. Groundhog Day Crafts for Kids can be fun to not only learn about the history of groundhog day but also about groundhogs. You only need a few supplies to create a bookmarker that will keep your place in your child's reading books. Be sure to print your bookmarks on cardstock or laminate once colored for durability.
It's an easy craft that kids can work on while you teach them the basic phonics rules, or read them a fun groundhog book. So gather up your favorite books and spend the afternoon reading to your child. If you are looking for lots of cute groundhog day books for your kids check my list below as well as more groundhog crafts.
This post contains affiliate links. If you use these links to buy something we may earn a commission (at no cost to you). Thanks for the support! See our Disclosure page.
What you need to make your Groundhog Day Hats Craft
Groundhog Bookmarks Printable (you can find it at the bottom of this post)
How to Make a Groundhog Day Hat Craft
Keep your kids busy on February 2nd while waiting for Punxsutawney Phil to come out and see if we are going to have more winter or early spring. Teach them about the weather while waiting to see what ole' Phil says. Is it a cloudy day or sunny outside?
Gather up your craft supplies and print your Groundhog Bookmarks on white paper or cardstock. If you choose to print on cardstock it will hold up a little longer durability wise. Laminating will also help to keep your new bookmarks around for a long time.
Color your bookmarks while trying to stay in the lines and really working on those fine motor skills.

Scissors will also help build their hand-eye coordination. This printable activity can be a 2 sided bookmark by folding it in half or cut through the center to make two separate bookmarks. Make this special day last a little longer by keeping the groundhog bookmarks in your child's current book they're reading.
To add a little more creativity to your bookmarks you can let the kids cut construction paper out to be glued to the back of their ground hog bookmarks. If you need another groundhog craft make sure to grab these cute Groundhog Hats Printable for your kids to wear while learning on this special day.
Groundhog Day Books for Kids
If you're looking for some fun activities to teach your child more about groundhogs check out this groundhog activity pack here in my shop. Add this to your lesson plans for as a few creative ways to really find out more about groundhog day.
When I was in school we would learn a little about Groundhog Day in social studies or sometimes we could watch Punxsutawney Phil on a tv the teacher rolled into our 3rd grade room. Either way, Groundhog day can be so much fun for kids so make sure you have some easy crafts along with some fun activities for kids.
Happy Groundhog Day! I hope you enjoy these cute printable bookmarks.

Groundhog Activity Sheets
Grab this set of Activity sheets including fact sheets over my shop.
Groundhog Hats
Printable Groundhog Day Hats are fun for little kids. They can wear them while learning about groundhogs.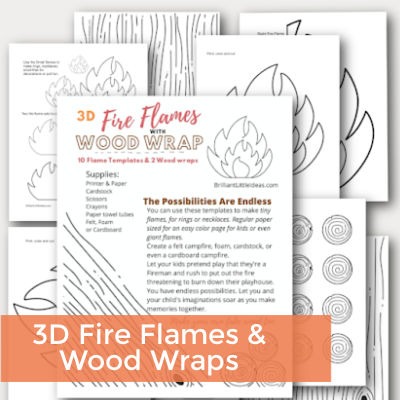 3D Fire Flames + Log Wraps
Make an indoor campfire with these fire flame templates and log wraps.