4 Giant Butterfly Wing Printables -Wearable Craft for Kids
[disclosure]
Giant Butterfly Wings are a sure way to get your kids outside playing and maybe even playing 'together' without fighting. Although, I make no promises!
4 Giant Butterfly Wings
My kids love to be outside and they are always looking for insects. We have had ant farms, butterflies homes, and my oldest son even sold ladybugs and lightning bugs to his grandmother for a while.
Oh… the lightning bugs that have died in jars over the years.
Please.
A moment of silence while we think about those sweet little bugs with light-up hineys.
On another note, I found these fun butterfly nets (link) for the kids to chase butterflies but we really don't have enough in our yard.
So… Why not make GIANT BUTTERFLIES?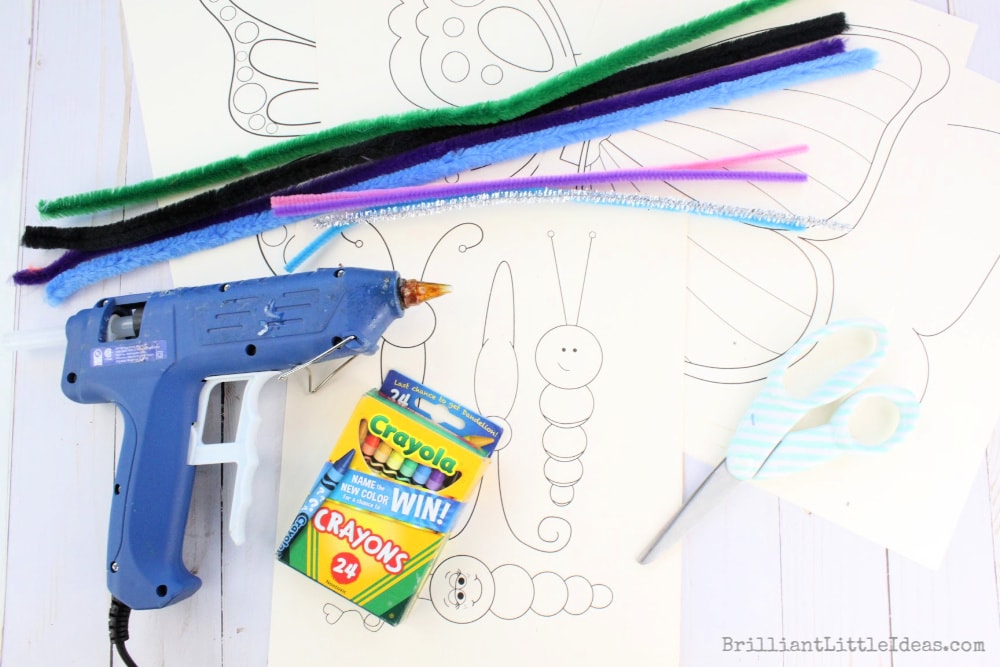 What you will need
Butterfly Printable –In the Free Printable Library for Subscribers
Scissors
How to make 4 Giant Butterfly Wing Bracelets -Video
How to make 4 Giant Butterfly Wing Bracelets -Pictures
Print (ON CARDSTOCK) color and cut any the butterfly of your choice (or all 4 options). You can find the 4 Giant Butterfly Printable in the Free Printable Library for all Email Subscribers (you can subscribe in below or in the sidebar).
Choose from any of the wings and don't forget a butterfly body. I'll tell
**Seriously, use cardstock the butterflies will be so much more durable and cardstock dries great… if for some reason the butterfly decides to fly through the sprinklers for a bath.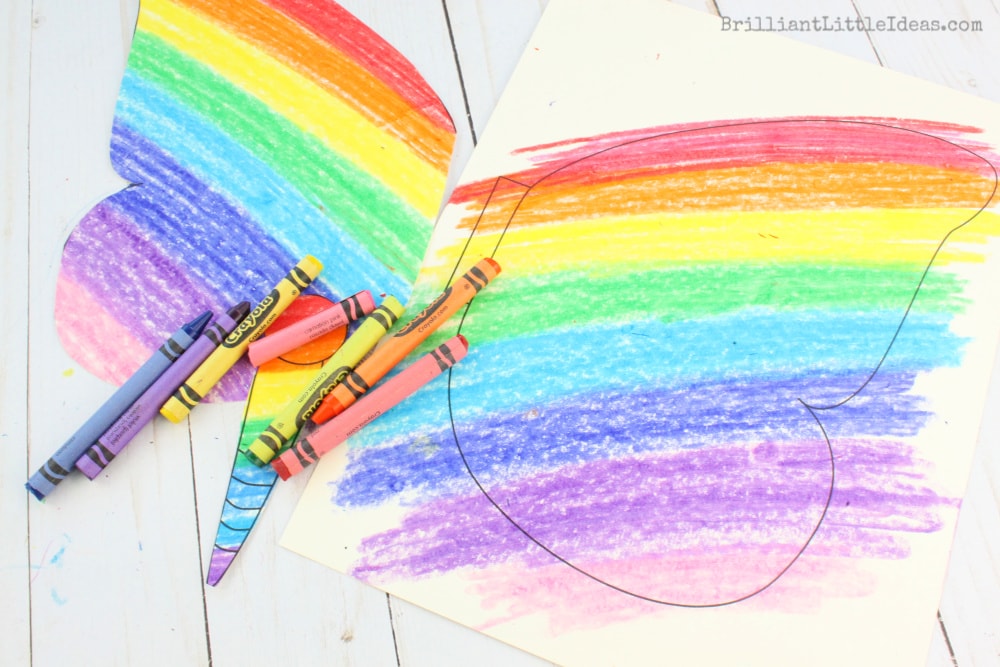 Add a little hot glue to the center of your butterfly to attach the wings together. Once that's dry you can add a little hot glue to hold your pipe cleaners to the back of your butterfly.
You will find thick and thin strips at the bottom of your printable that you can use several different ways. You can use the strips to make a bracelet strap, extra support for the wings, or to attach your giant pipe cleaners (link) to your newly colored butterfly (see below). Next, is the butterfly antenna so don't glue your strip of cardstock completely just yet.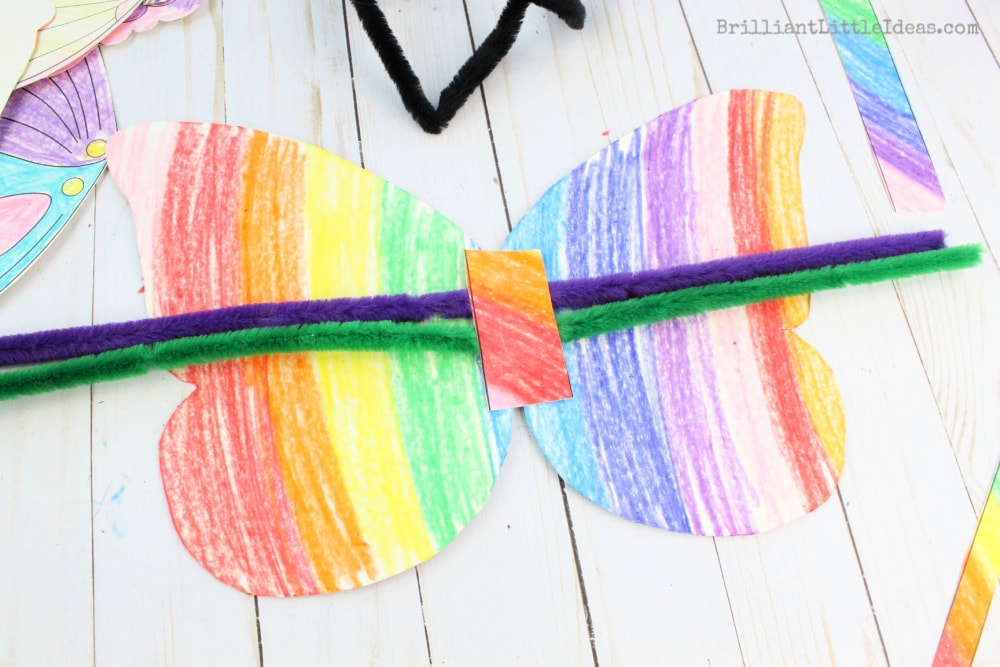 Using another giant pipe cleaner (link again) I wrapped it around my finger to make loops. Just to give it a little extra personality. Totally your choice.
See a little quirky, but it's going to be so cute!
Now just place when you want your antenna, add some hot glue and hold with something other than your fingers… because no one likes to burn their fingers!
Once the hot glue is completely dry you can attach the butterfly to your child but lightly twisting the pipe cleaners around their wrist.
You will also need to bend your butterfly wings at the point right next to the butterfly body. Now your wings so go up and down while your child runs around outside.
I hope you have fun running around playing with your kids or (like me) enjoying the air conditioning (in this Texas heat) while drinking sweet tea and watching my children play from the window.
This is 3 out of the 4 Giant Butterflies. I umm… *Cough* ran out of paper (insert forehead slap here).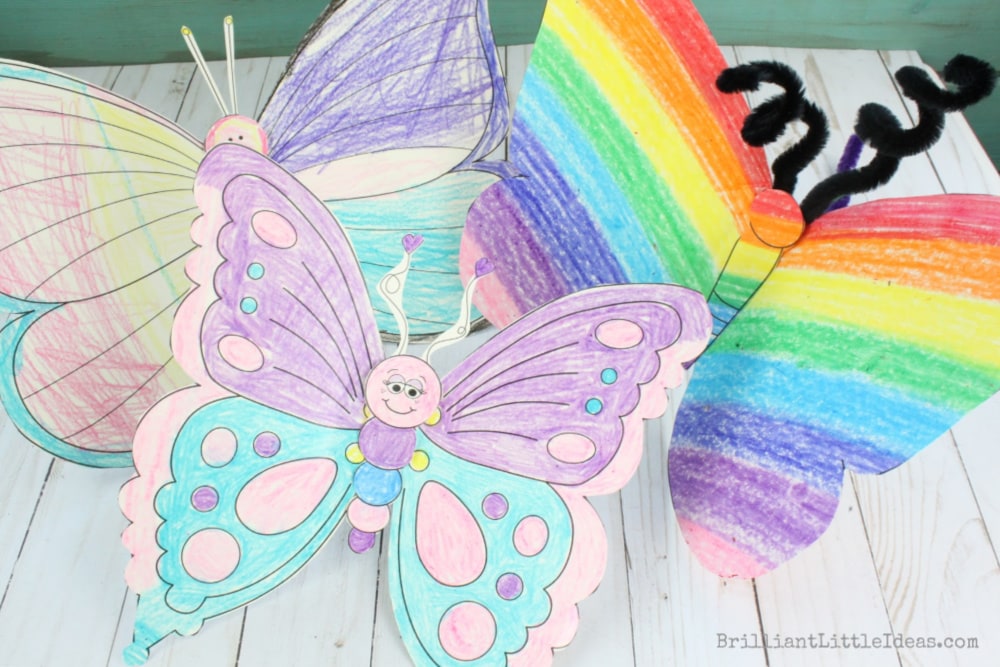 Which butterfly did your kids love most?