This super yummy Kid Friendly Salsa is a staple at our house! My 11 yr old is a pro at making this quick snack for us to eat and take to family gatherings. 
This post may contain affiliate links. For more information, see my disclosures here.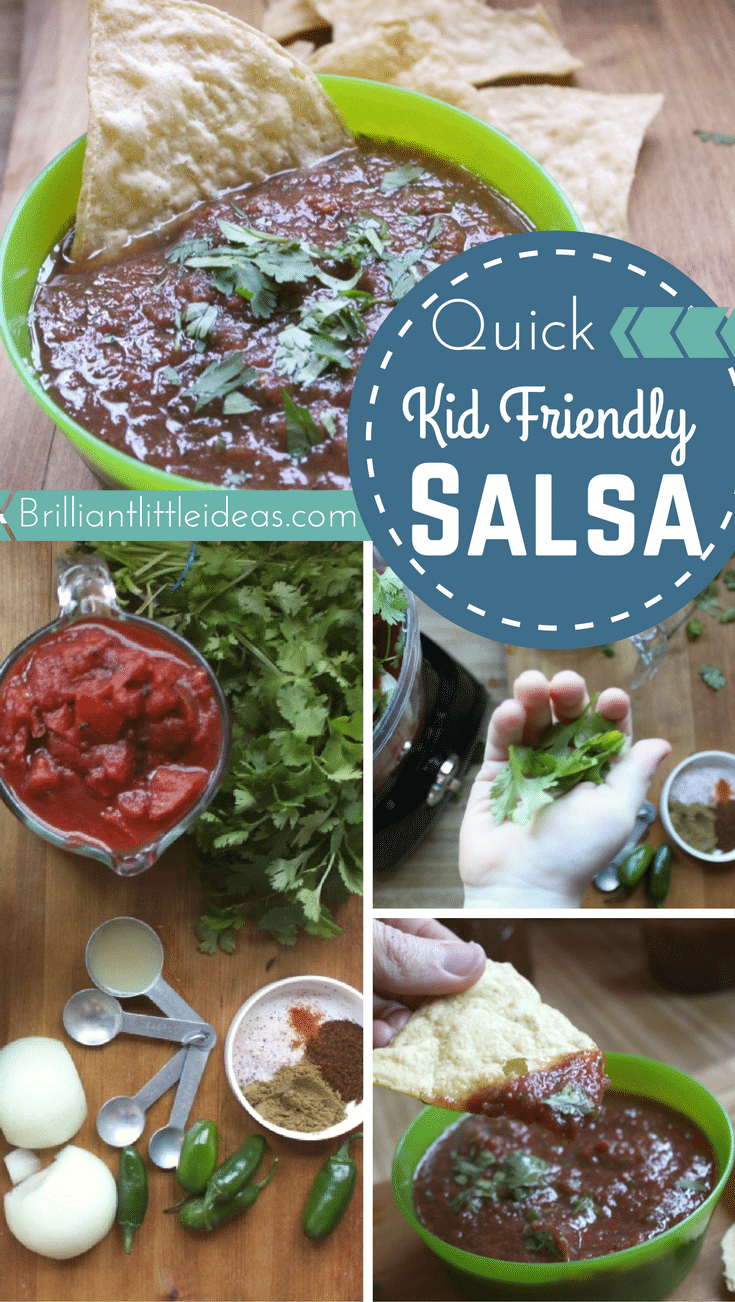 Why we make a Kid Friendly Salsa?
My kids eat hot sauce and lots of it! They love it so much that we make it on a weekly basis so we always have a fresh jar in the fridge. Salsa makes a healthy go to snack that is cheap to make which is awesome because my boys can eat a lot. On the jalapeno heat side, my youngest loves the heat while my oldest son doesn't. So we make a nice mild version at our home now. If you love this recipe check out our Veggie Packed Chicken Tortilla Soup here.
What you will need for your Kid Friendly Salsa
Food processor or blender, measuring spoons, rubber spatula, jar to hold the salsa
1 32 oz can of organic fire roasted tomatoes (this is my favorite kind)
1 medium onion sliced in half
1 bunch organic cilantro
1 clove garlic
1 tbsp lime juice
1 tbsp ground cumin
1 tbsp chili powder
1 tsp onion powder
Salt to taste
1 or 2 jalapenos* (optional for extra heat)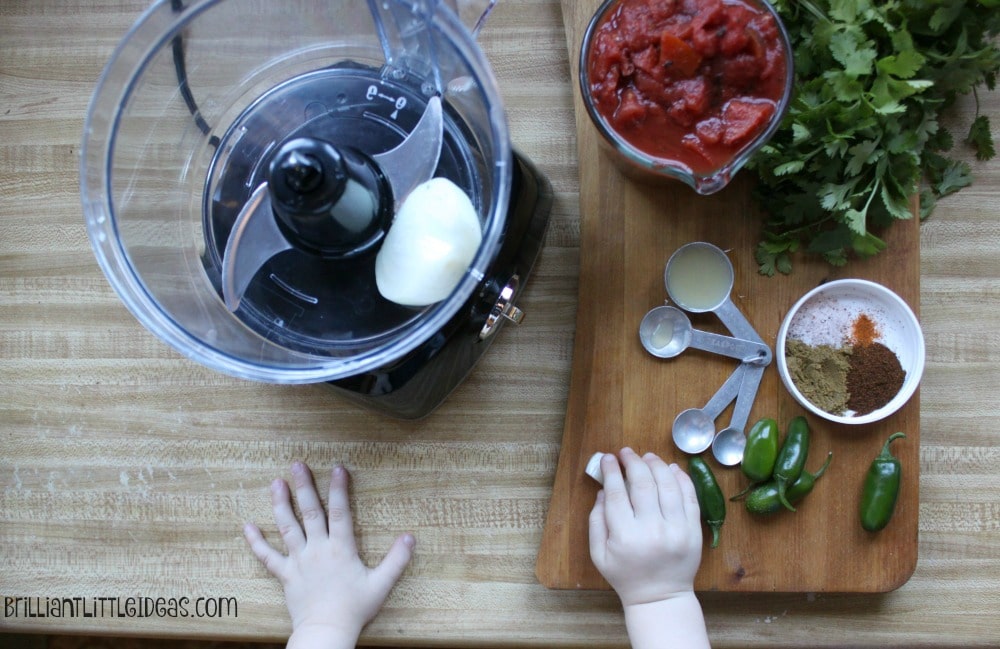 Have your food processor ready and drop in all of your ingredients only add in one jalapeno for now and test to see how hot it is once blended. I let my kids help me with this, my 3 yr old loves this part!
Don't forget to add your cilantro and spices! They are the real flavor of the salsa! Cut the bottoms off the cilantro and put in the rest, you can take out the larger stems but the others should blend in just fine. Now pulse till you have your desired chunky consistency or you can just turn the switch to on and let it whirl a while for a smoother consistency.
If you want more heat now is the time to try it and see what you think. The easiest way I have found is to take most of the salsa out leaving a cup or so and whirl around another jalapeno or two. Once you have it pureed just mix in with the rest of your salsa. Be sure to taste it with a chip!
Store your salsa in an airtight container refrigerated of course, for up to a week. We usually run out before the week is up, but our family loves all things Mexican food!! Tacos, nachos, quesadillas and zesty taco salads are fixed often in our kitchen.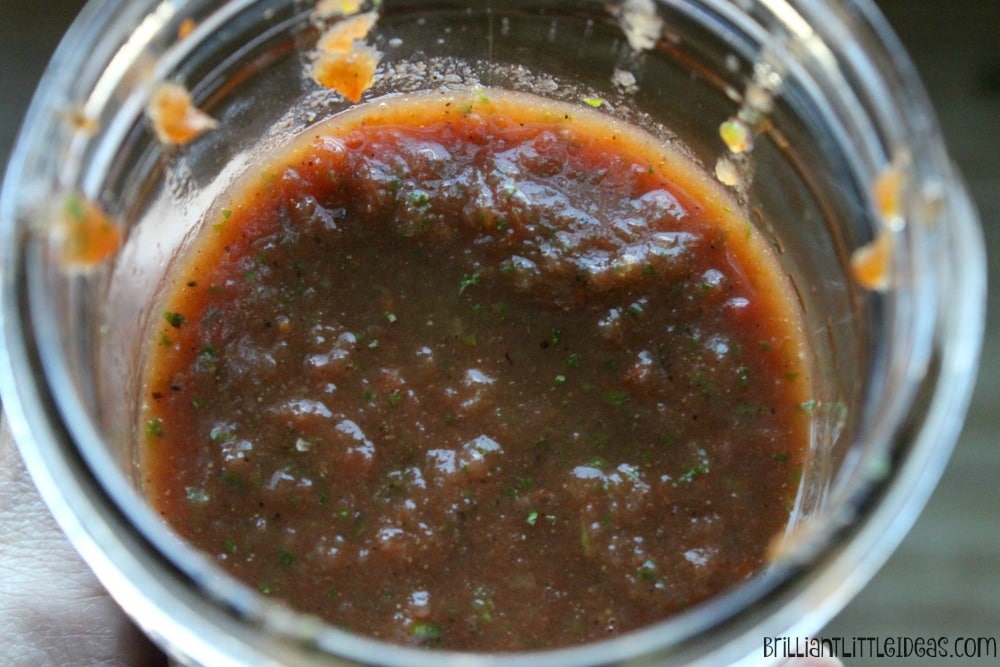 Enjoy your kid friendly salsa snack any day of the week with eggs, nachos, grilled chicken salad or dip oven baked broccoli and kale in it for a healthy snack.
What are your kid's favorite snacks?

If you love this recipe check out our Veggie Packed Chicken Tortilla Soup here.