DIY Fire Station with Printables
[disclosure]
Create your own DIY Fire Station with your kids today! All you need is some big boxes, spray paint, duct tape and the free printables in this post.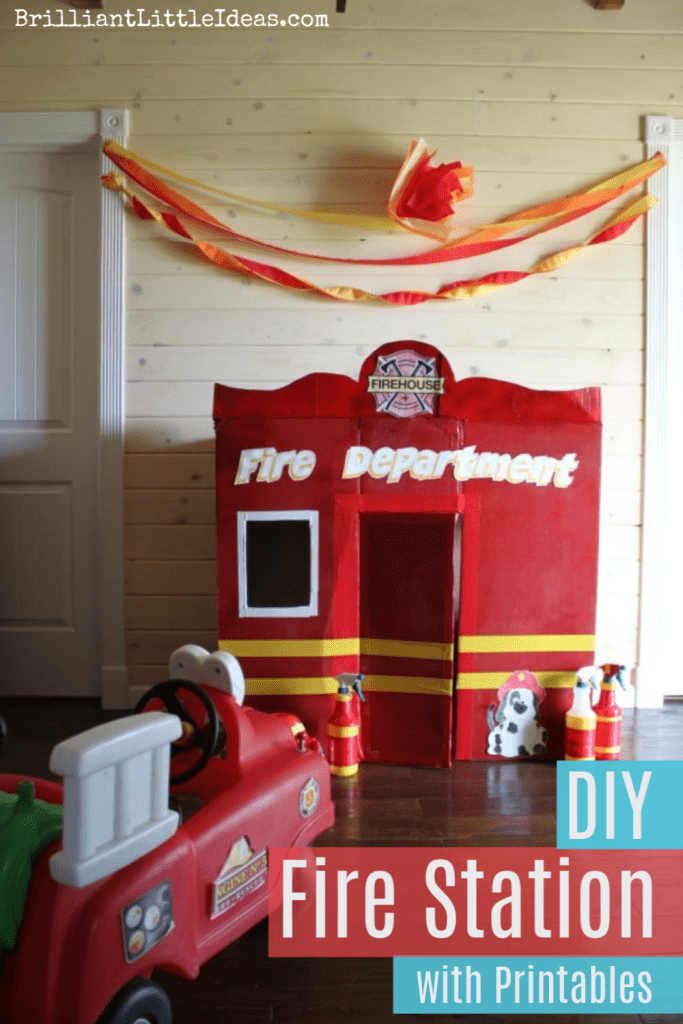 DIY Fire Station with Printables
Hey there folks! Let's build a Fire Station!
Oh, your kids are going to LOVE THIS! My daycare kids went nuts over it. They played with it for a solid month! It's pretty easy, just a few items, some creativity and your good to go!
Looking for more Fireman fun? Here are 13 Fireman Color Pages and our Fireman Theme Fun Friday. You can find the Fire Flames (here). We used them for our house that was on fire and the kids loved it! The kids put the flames out with this DIY Fire Extinguishers and with the leftover foam sheets we made these super cute Fire Flame Necklaces.
What you will need.
2 large boxes and one smaller one for the top crown
Red spray paint
Hot glue gun and plenty of glue sticks
Scissors and crayons for your printables
Fire House Printable (in our member only Free Printables opt-in below)
How to make your DIY Fire Station
This is a job for big people! Little people get to play in it after. 🙂
First, get 2 big boxes make sure one side of each box is closed and the other is open. Put them together like this.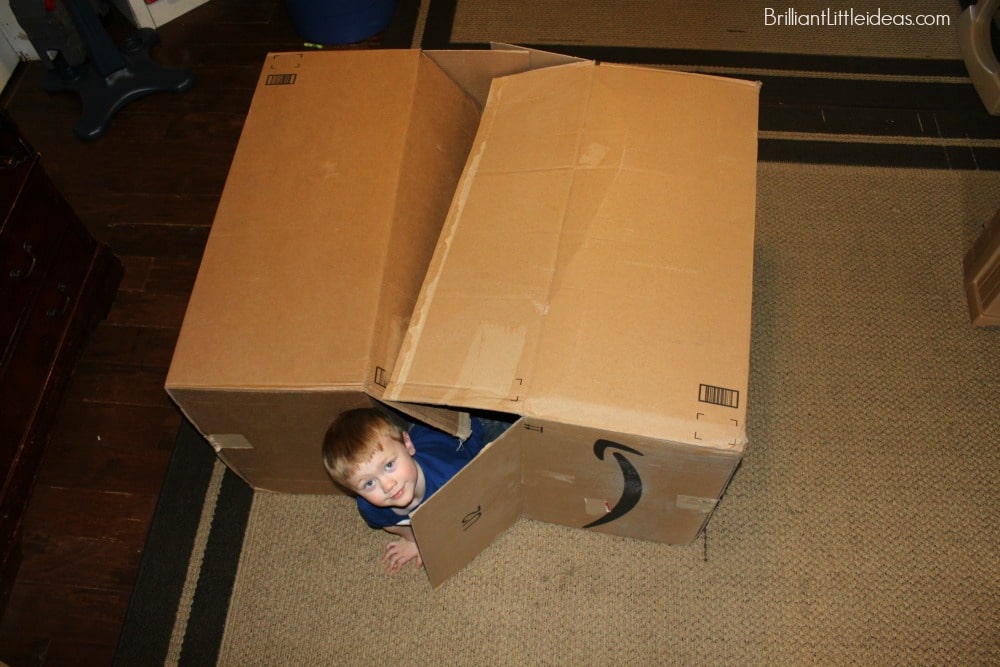 Choose where you want the door and cut it to the desired size making sure it can open and close before you hot glue the flaps on the top, bottom and back together.
Once its all glued cut out your windows then and take you DIY Fire Station outside be spray painted.
The crown on top was an extra box I had and just cut that pattern into it, glued it then painted it.
The Red was just too much so I put 2 stripes of Yellow Duct tape around the bottom, Red duct tape around the door and White duct tape around the windows. The door to your DIY Fire Station needs to be durable for all the opening and closing so use as much duct tape as you want.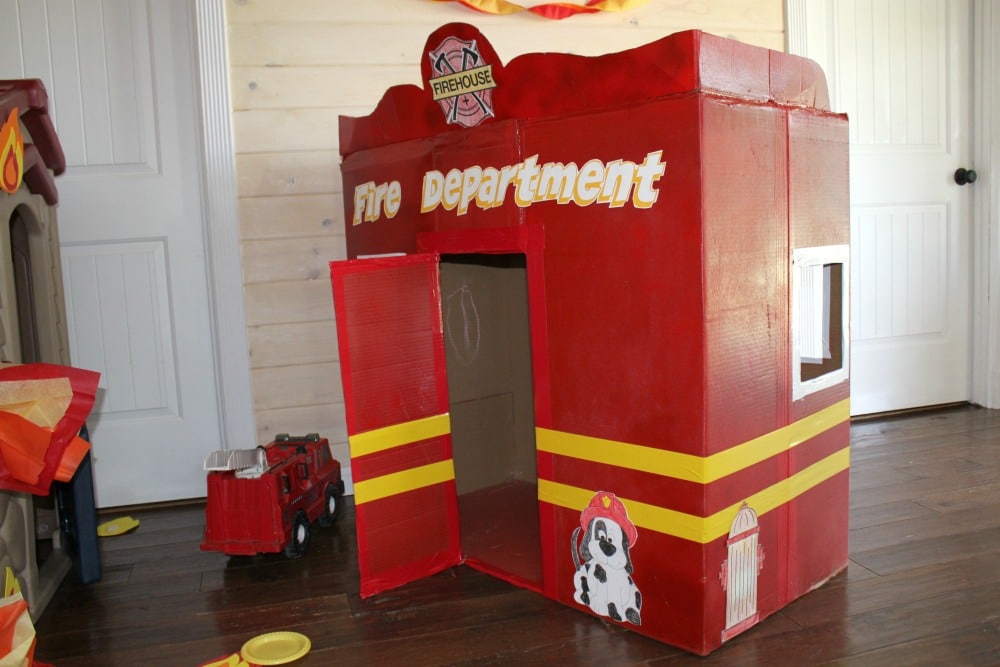 Print out your Fire station printables.
Yay, that's it! I'm sure your kids are going to love your DIY Fire Station that you made them. Go and enjoy some Fireman role playing with them!
Do your kids love Fire Stations?