Easy Acorn Donut Holes Recipe Kids Can Make
Do you have creative kids who love to make their own snacks? These Acorn Donut Holes are the perfect treat for the beginning of fall and all through winter. It's an easy party snack for kids or even a fun activity for the whole class at themed parties to make and take home. The best part of these festive treats is that they are no bake!
Another great no-bake recipe is these Fall Candy Apples for creative kids. They are easy to make, clean up, and yummy to eat! Christmas Pretzel Rods & Last Min Halloween Pretzels are both excellent recipes to make next.
Acorn Donuts are great for even little kids because you don't have to mess with the oven or sharp knives. You should get an extra container of icing, donuts, & sprinkles because these are going to be your next goto snack!
The kids will feel so proud of themselves while licking the icing spoon! Other than the icing you only need dry ingredients so the mess should be minimal. I would still cover the table with a plastic tablecloth just in case…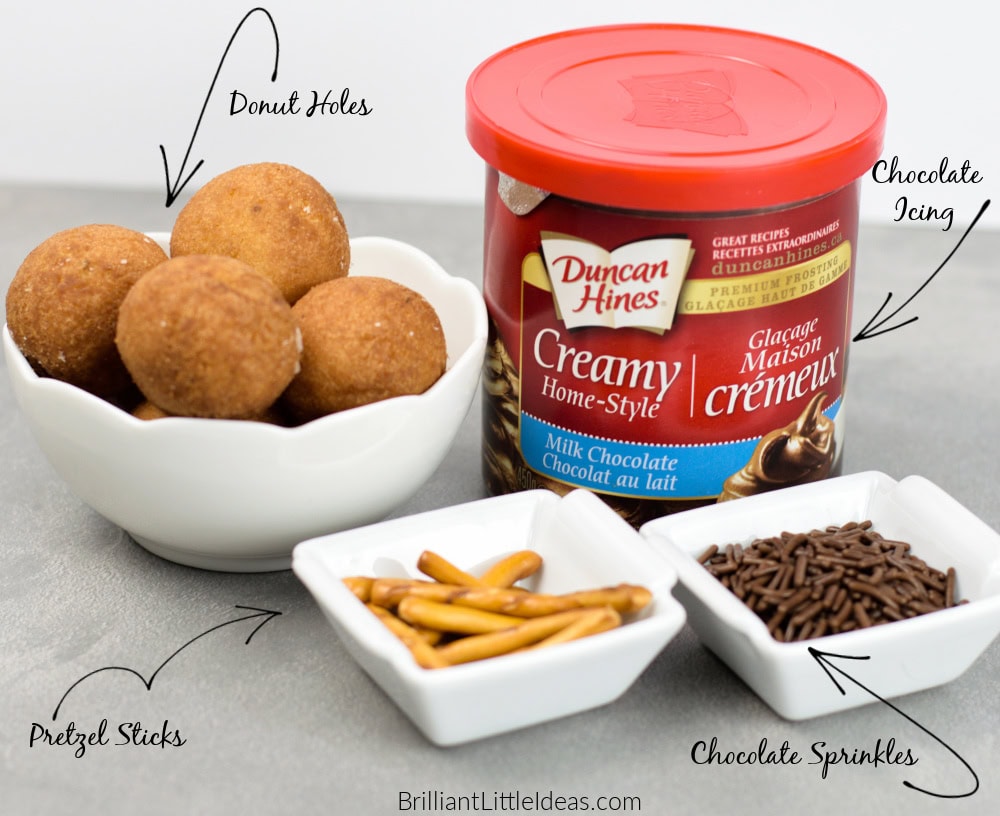 This post contains affiliate links. If you use these links to buy something we may earn a commission (at no cost to you). Thanks for the support! See our Disclosure page.
What you will need to make Acorn Donut Holes
How to make Acorn Donut Holes
Let the kids see what real acorns look like so they will know how to make their acorn donuts. Cover each table with a plastic cloth and set little acorns on each table. Spread out wax paper or lay a slipmat on a baking sheet.
irst, you have a couple of options on donut holes. Make them with a Donut Hole Maker, buy them from the store like dunkin' donut, or grab them from the donut shop. No matter where you choose to get your donut holes, be sure to get a whole box and double-check that they don't have lots of excess glaze.
Next make sure you have the chocolate icing, frosting, or Nutella spread for the tops of your donut hole acorns. Unless you are making Nutella donuts… that maybe too much of a good thing!
If you are using chocolate candy melts they will need to be put in a microwave-safe bowl and heated in 15-20 seconds increments then stir and repeat until the chocolate is melted. If it gets almost burnt looking or the chocolate is hot but not smooth add a little bit of coconut oil and stir until smooth. If you chose icing or nutella to use just open the jar and give it a good stir then top the acorn donut hole with a little bit of frosting.
Spread a little of the chocolate topping on the top side of your donut hole. Make sure there is enough chocolate on the donut to attach to the sprinkles.
The acorn donut hole topping is totally your choice! Choose from, nuts, fall sprinkles, brown sprinkles, or you can just leave the chocolate as the acorn glaze.
Place sprinkles in a small shallow dish and let the kids dunk the wet chocolate into the sprinkles. Fall leaf sprinkles would be a good second option for these sweet snacks. If the chocolate is set you make need to add some more for the sprinkles to stick correctly.
Next, you will need to get your small pretzel sticks and break them in half. If they are too large break them into thirds so the pretzel doesn't go all the way through the end of a donut hole. It's going to depend on the donuts you choose. You be the judge!
Gently push your pretzel through the center of the top of the donut. The top half of each donut should now have chocolate, sprinkles and in the middle of that should be a small pretzel rod half.
Acorn Donut holes would be a fun treat for a Halloween Party that can be made in minutes before your guests arrive or anytime during the fall season.
Set the easy Acorn Doughnut Holes on a pretty plate in the fall crisp air and see how long these treats last! Store the rest in an airtight container for the rest of the holiday season.
This is a great activity for hand eye cordination especially since its a no bake recipes. No matter why you choose to make these fun fall treats… remember to have fun, make memories, and be present with your kids. Put the phone down, turn the tv off and just have some simple conversations.
To make these cute no bake acorn donuts set upright you will need to add a small dab of frosting, icing or chocolate to the serving dish and hold the Acorn donut up for a few seconds until set. Enjoy!
I hope your kids loved making this delicious snack!
Let me know what you did differently! What kind of icing or sprinkles did you use?

Easy Fall Apples
Grab your apples & chocolate to create your own fun fall apples.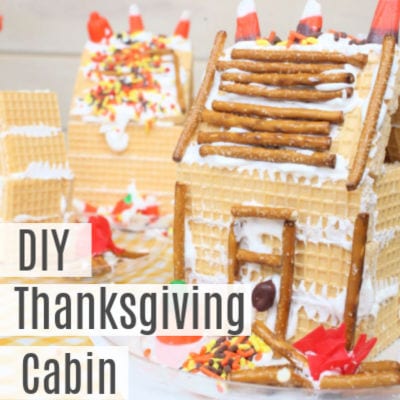 DIY Fall Cabin
Make your own Edible Fall Cabin this Thanksgiving!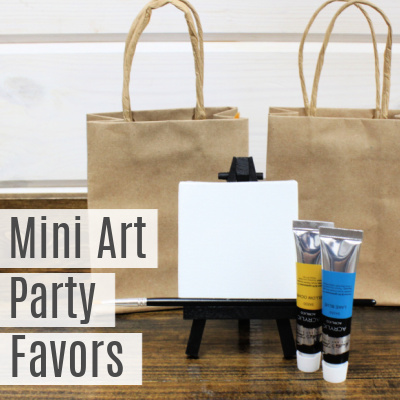 Mini Art Favors
Art Party Favors are a huge hit for kids, youth, & adults!