Valentine's Day Gift Basket Ideas
Lots of ideas for simple & quick Valentine Basket Ideas that your kids will LOVE! If you are lost at what to buy I have an easy list to help you.
Valentine's Day Gift Basket Ideas
I'm always looking for fun ways to give things to my kids. I know they won't remember every Valentine basket idea I came up with but maybe they will remember just one. The boys already have their basket picked out from my pictures below. Can you guess which one? Yep, the one with all the candy. My 7 yr old also wants the craft baskets.
Below you will find not only ideas of what to buy but also how to put your Valentine basket ideas together.
What do you put in Valentine's basket?
First, pick a basket, box, or small tube. Then Pick your color theme, pink, red, white, purple, blue. I usually go with a mixture of a few colors like pink, red, and purple. Next, decide what kind of basket you want. Do you want a toy basket of a few of their favorite characters? Are you wanting to go with a craft, movie, game, or candy basket?
Valentine Candy, Movie, Game Basket Ideas
If you are choosing candy, walk the candy/snack/drink isles at Walmart, Walgreens, Dollar Tree, or CVS looking for anything your child would like in your color theme. Add in a game, movie or a couple of each to turn the candy basket into a family fun night.
Valentine Craft Basket Ideas
If you're wanting to make a craft basket go to Hobby Lobby, Micheals, Joanns, or Walmart. Pick up anything that looks fun or some items to make a kid that your child can make their own crafts. Such as pom pom balls, hearts, string, markers, glue, and popsicle sticks.
Supplies
Container
Trinkets (can go in any basket)
Game/ Movie Basket
Candy Basket
Craft Basket
Valentine's Day Basket Ideas -Video
Valentine's Day Basket Ideas -Pictures
Starting with the small, thick papered Cupcake holders I found at Walmart. Grab whatever you have collected that will fit in these cute cups. I chose to use these as gifts for my kid's friends. They were inexpensive, cute, and quick to make.
You can also give them to your kids as an early morning gift on Valentine's Day.
DIY Valentine Basket Idea
Let your kids make their own Valentines for their friends. Give them a bag of candy, cards, and a few fun things. It works as a treat for them as well as a gift for you in not having to do it. Yay for child independence. This is Age-appropriate independence of course.
Valentine Craft Basket Ideas
This one is fun! Go to the store and choose anything that looks like it would go well together. You would be amazed at what kids can come up with when they are given some pom poms, hearts, string, glue, markers, and whatever else you can find.
Free art isn't your child's thing? No problem, this Valentine's Day Basket Ideas is just craft kits. Choose a few for your child to do and add in some candy just for fun.
Movie Valentine Basket Ideas
Grab your child's favorite drink, chip, popcorn and you can keep with a color theme or wrap each item in tissue paper.
You can either purchase a game or movie online, stream a free one or purchase one from the store. It's a perfect way to spend time with your kids and make some memories too.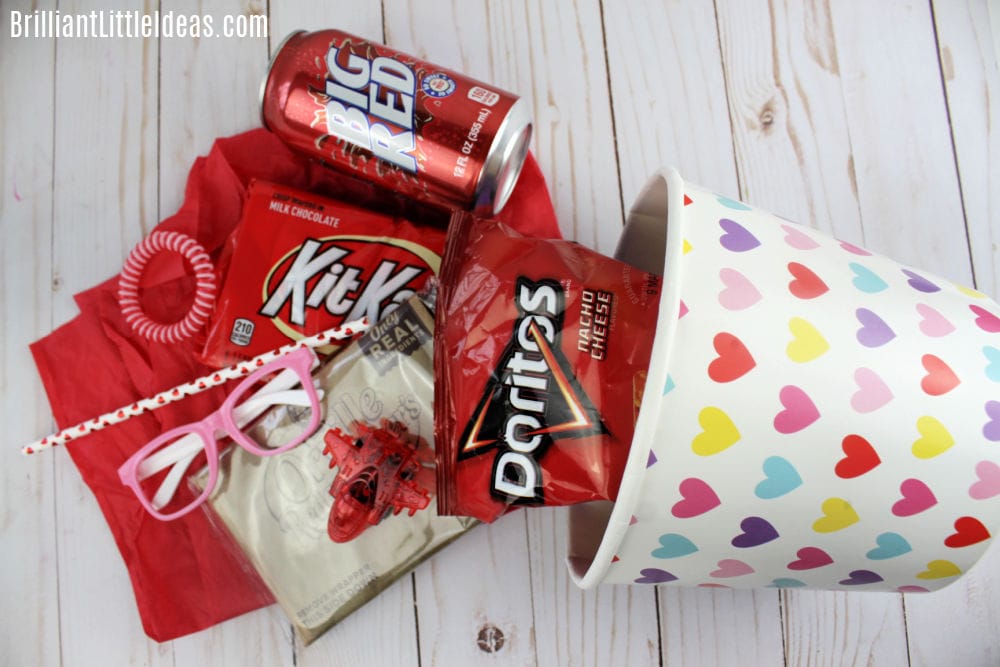 Candy Valentine Basket Ideas
The Holy Gail of Valentine's Day Basket Ideas. The mega candy one all kids want for Valentine's.
Choose a basket, then fill it with all the yummy candy you can find. I did add a small balloon, trinket, and drink. I went with the colors pink, purple, & red. Both of my boys love those wax pop bottle things so I got that at Hobby Lobby

Valentine Day Box
Have your kids make this fun Valentine's day box with you!
Valentine Cupcakes
Super easy pink valentine cupcakes that kids will love!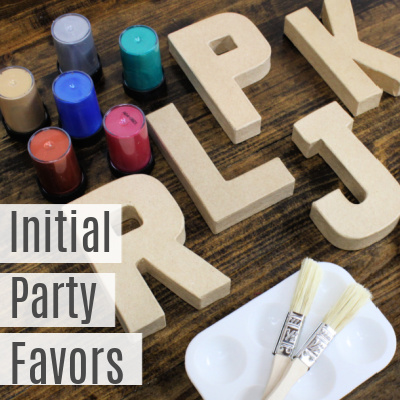 Don't Forget
Tips on what to look for that make or break a trip