Were Going on a Bear Hunt | Pretend Play for Kids
[disclosure]
Last week with our Going on a Bear Hunt theme, we had so much a blast. This the highlight post so you get to see all the fun.
We're Going on a Bear Hunt | Pretend Play for Kids
Well, let me tell you.. by the end of last week I was exhausted! The kids were hyper (maybe they had too much trail mix) and I was in a puddle on the floor. Next time I think I'll watch and sip my tea.
It's safer for sure! Or maybe I just won't run from the bear as much.
It was so fun to play with them, so fun to watch, and so fun to see a book come to life.
We're Going on a Bear Hunt -Video
We're Going on a Bear Hunt | Pretend Play for Kids -Pictures
Our Felt Bears (with pattern) were a little easier to sew than I originally thought. They all turned out so cute! You can find the DIY Felt Bears (here).
This Bear Cave and map were my all-time favorite. I was really glad to find a use for those formula cans that are stacking up!
I looked online for a Going on a Bear Hunt trail mix I liked and I couldn't find one. So the kids and I sat down, talked about what we wanted in it and made one. It was super yummy! Plus, we made these cute baskets to carry the trail mix in.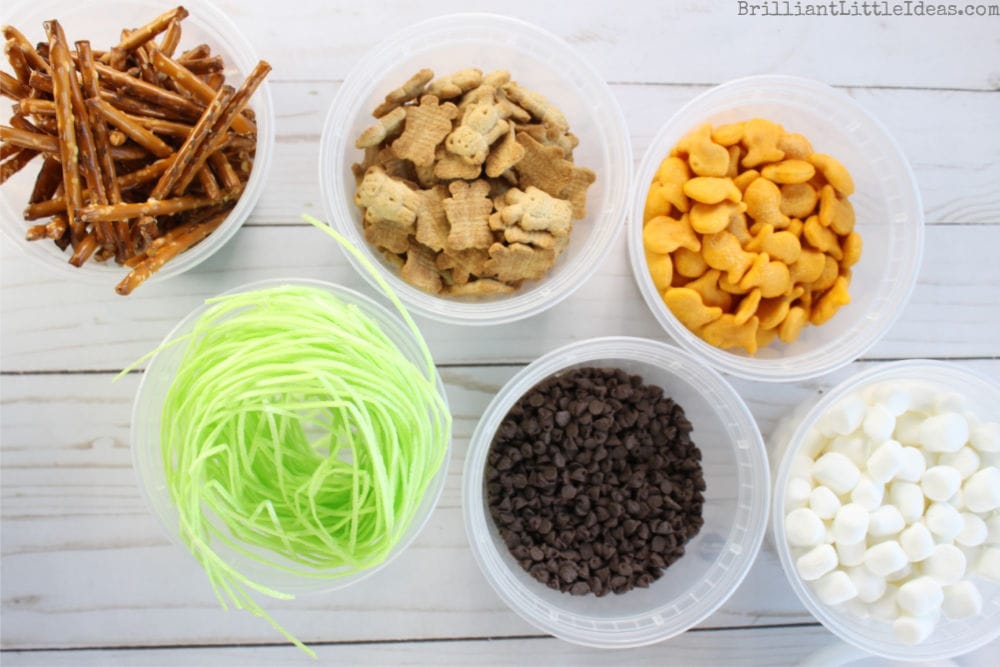 So if you're looking for a few really easy binoculars. I have a video for that! It's 3 really easy binoculars that your kids can do most of by themselves. 
I don't think I could love this map more. I first created this printable map (link here). Then the kids and I turned it into a felt map (link) that will last for as long as I let it stay in the house with us.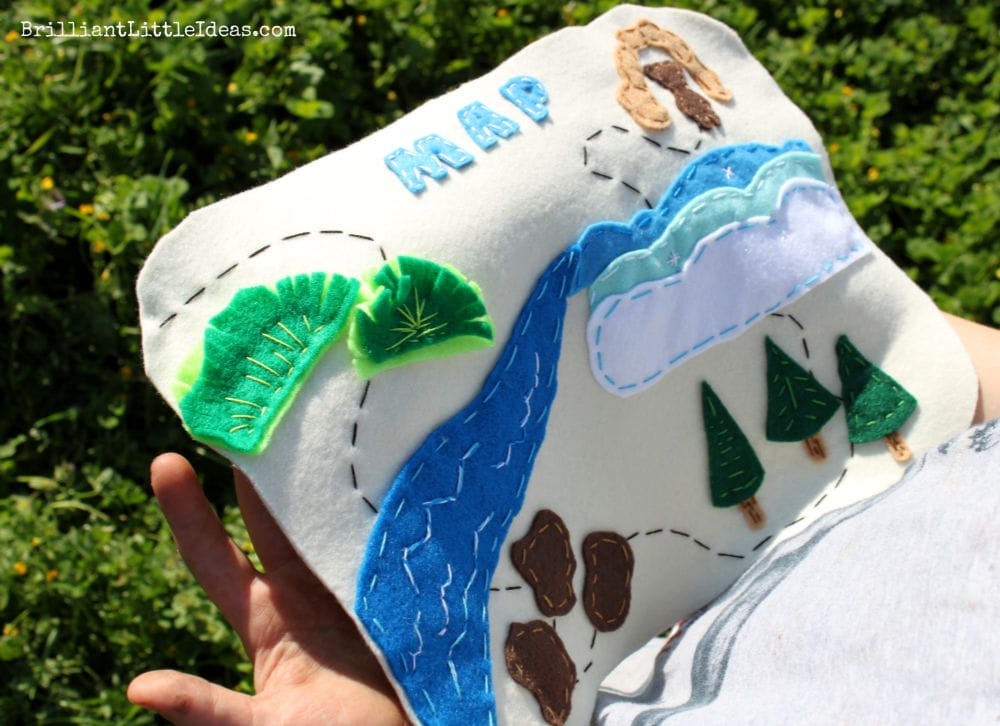 Have you made a pretend play theme before?