[disclosure]
My 6 year old daycare kids love this printable craft. Set up a stage and your kids will play finger puppets for hours. Just print these 4 robot finger puppets, color,and cut! 
4 Robot Finger Puppets for Kids
If your kids like puppets, they will LOVE this super easy 4 Robot Finger Puppets printable. I printed these puppets on card stock for my daycare kids and they went nuts over them. Each kid ended up making all 4 before our Robot Theme Fun Friday week was over. If you haven't checked out our Robot Theme Fun Friday (click here). It is full of awesome stuff to keep kids busy! Like Robot color pages, emergent readers and loads of more ideas to make your Robot theme fun Friday a blast!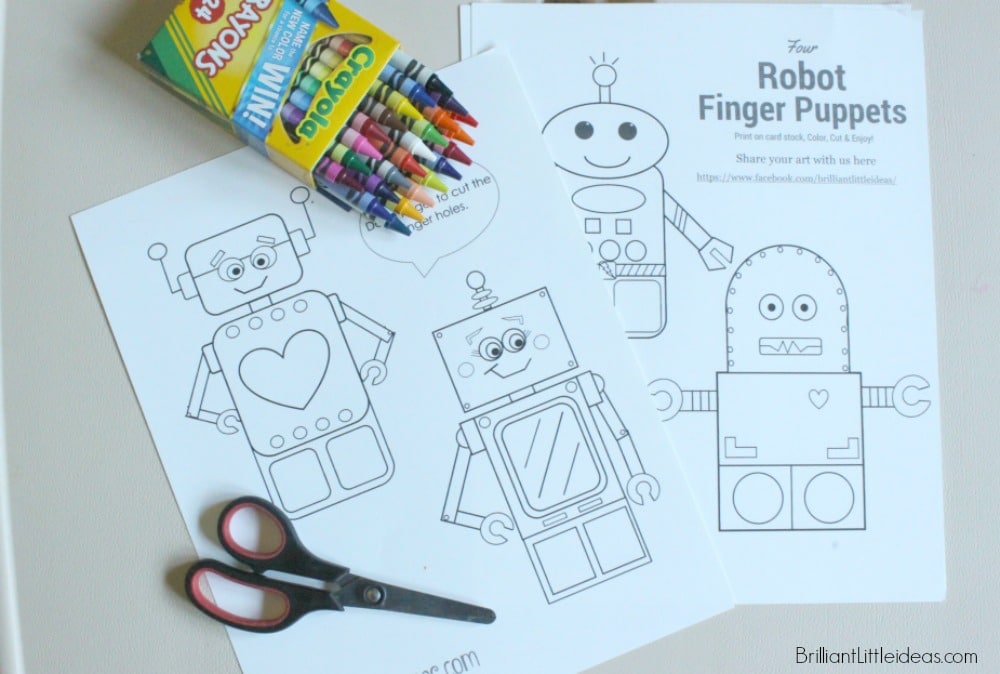 Supplies you will need
4 Robot Finger Puppets (located in the member Printable Library)
Print the finger puppets on card stock(I use this kind) for durability
Crayons, markers, or colored pencils
Scissors

Directions for your 4 Robot Finger Puppets
Print out your robot finger puppets on card stock (I use this kind) so they will last longer.
Let your child pick one puppet, or go crazy and color them all! Let them scribble or color neatly, it's all about fun and creativity here!
When your child is finished cut around the finger puppet and then cut the holes for his or her fingers to go tthrough I made the holes big enough for my 11 yr old hands, so hopefully they will work for your kid too! If not just trim a little more off.
And Voilà! Your child will be busy playing so you can have a little quiet time! Awesomeness!!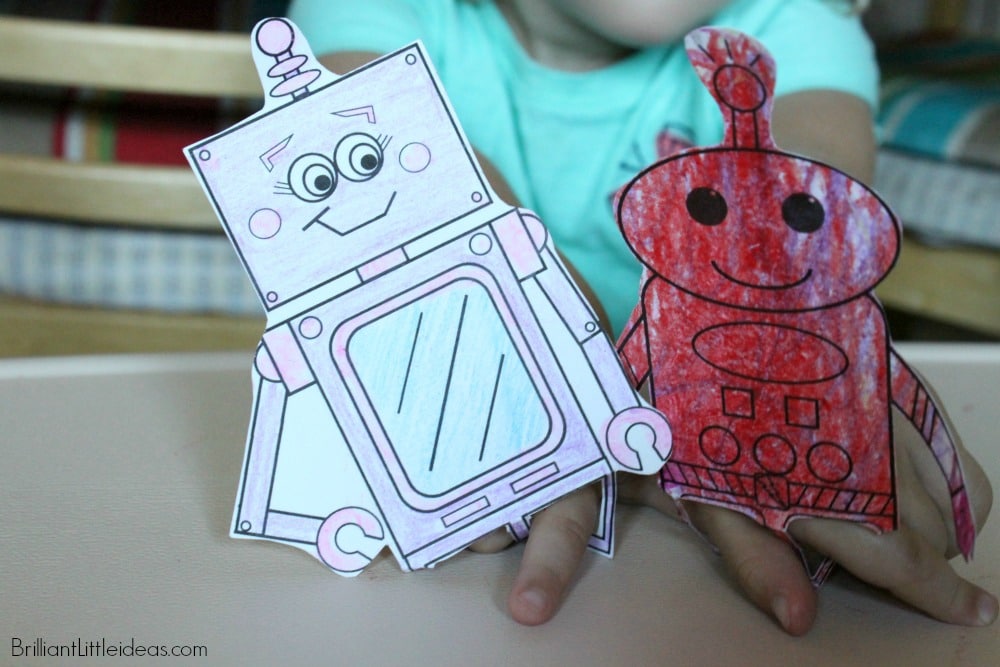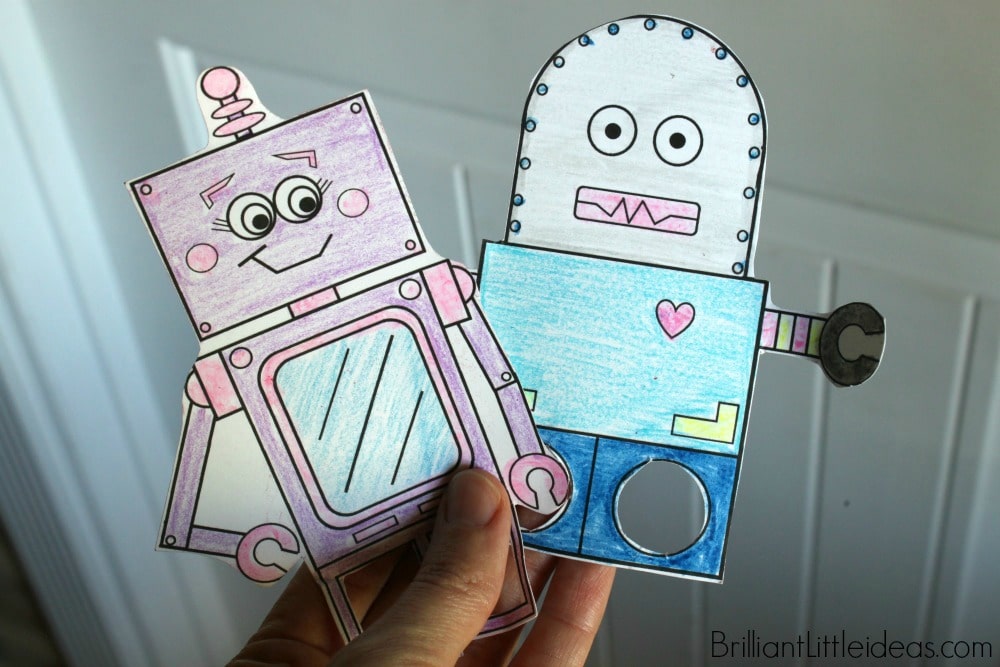 I hope your kid loved these puppets as much as mine!
*All art is my own so please do not alter or pass off as your own. Thanks!
Which Robot was your child's favorite?

This post contains affiliate links. For more information, see my disclosures here.
https://brilliantlittleideas.com/wp-content/uploads/2016/09/fingpuppets2.jpg
Save
Save