[disclosure]
What's Giant, Soft, Fluffy, and White…?  It's a Bunny Tail! I have the perfect easy craft that makes a great bunny butt for your kids to pretend play with all day.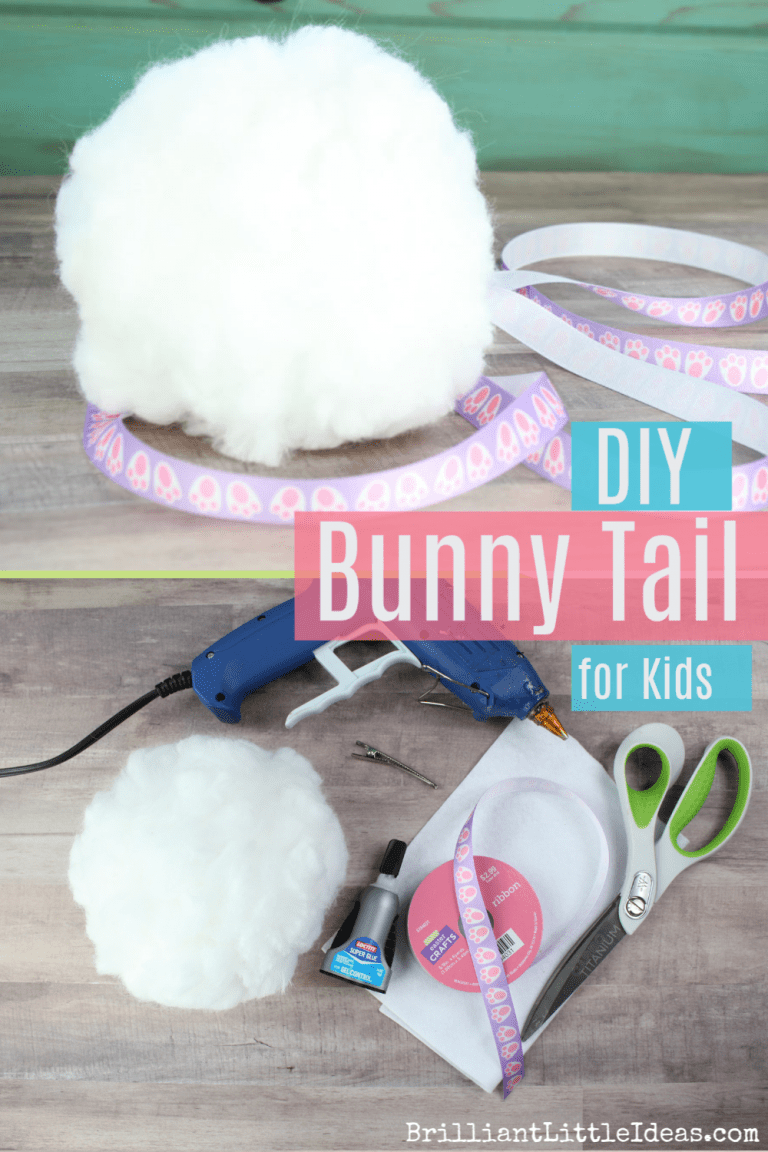 Easy DIY Bunny Tail
I've had this giant pom pom for a while… waiting impatiently for the day that I could use it.
Now that I created this bunny tail I have more ideas just tumbling out of my head on how to use another one. More to come on that one.
Paired with this DIY Bunny Ears and you will have so much fun watching my kids play bounce around the backyard.
What you will need
White Felt
Ribbon of your choice
Hot Glue
Scissors
How to make a DIY Bunny Tail -Video
How to make a DIY Bunny Tail -Pictures
First off your going to smash down one side of your bunny tail. Like this picture below.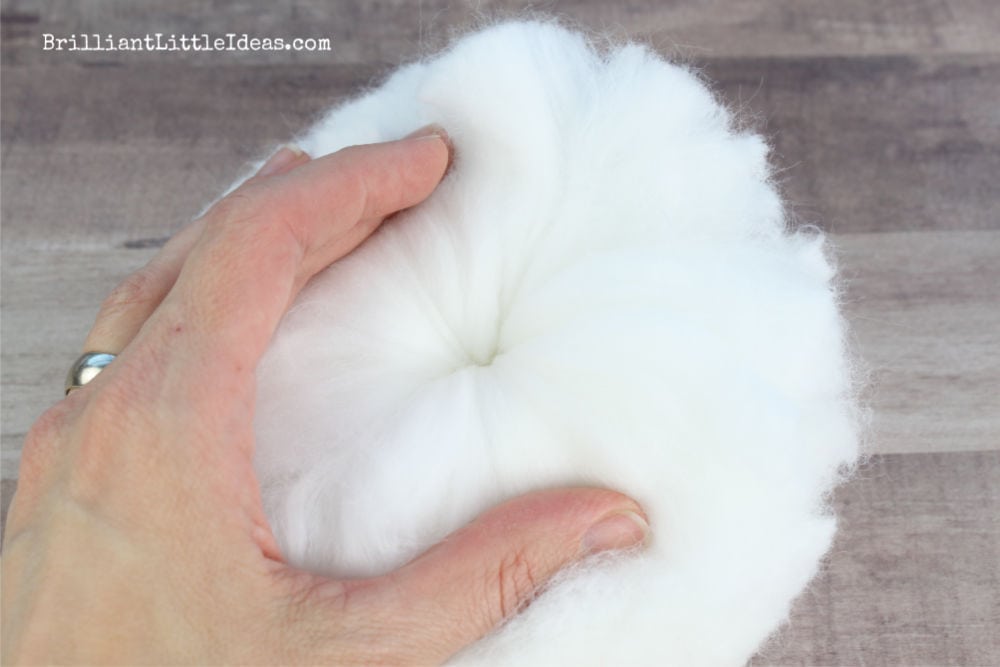 Cut two pieces of white felt to fit the back of your giant pom pom.
Next, cut a small slit in one piece of felt so that the alligator clip can slide through like below.
Add super glue to one of your felt squares and lay the felt square with the alligator clip on top.
*Optional* You can add a tad super glue to the inside (bottom side not both sides) alligator clip to help secure it to the felt.
Let your super glue dry then add either hot glue or super glue to the backside of your felt and attach it to the pom pom.
Let set until hardened.
Once it's dry you can either clip it onto pants or add a ribbon to tie it on to your child.
All done, wasn't that easy?
Also, the ribbon came from Hobby Lobby. I loved the rabbit feet.
Have you seen a pom pom that big before?? ME EITHER!!

Disclaimer: This blog post contains affiliate links. We may earn a small commission if you use these links to make a purchase. You will not be charged extra, and it helps to pay for more craft supplies.  Click here for more information.