[disclosure]
Do your kids love glitter? This printable Glitter Fish craft is a quick and easy way to keep kids busy so you can make lunch!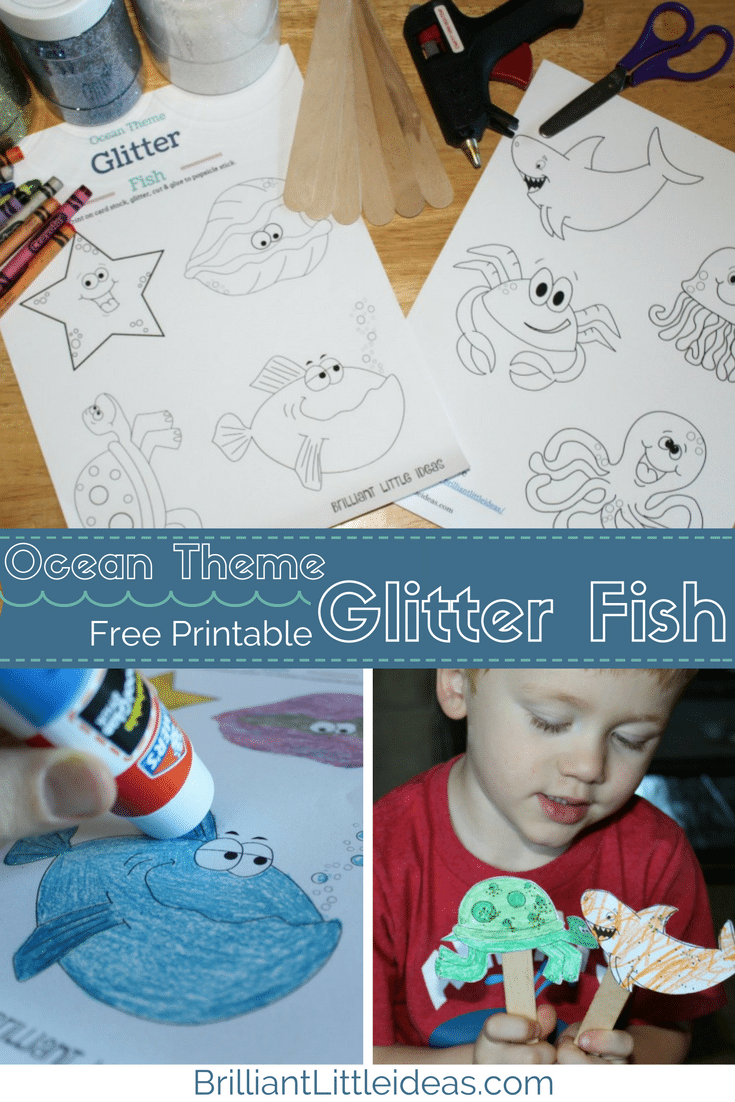 Glitter Fish Craft
Glitter fish was made out of desperation! I needed an extra craft for out Ocean Theme Fun Friday (click here to see about that). So what do kids love more than just a coloring craft? GLITTER OF COURSE! At my house, it's better than paint, and that's saying something. I resized and repurposed some ocean art and a craft was born.  Add in some popsicle sticks, glue and glitter to let the fun begin!
What you will need.
Crayons
Elmer's glue, stick or liquid
Hot glue gun to glue fish to the popsicle stick (optional)
Popsicle sticks, the wide tongue depressor kind works the best like this.
Glitter Fish Printable color page (Located in our printable library).
Instructions on how to create your Glitter Fish Craft
After you have downloaded your Glitter Fish Printable.  Go ahead and let your child color all the fish they want. Allow them to take their time or scribble with ONLY ORANGE like my 3 year old (it's his favorite color right now probably because orange is my older son Luke's favorite color).
Now you are ready to glitter! Yipee! It's time for a MESS (now remember messes make memories so don't stress). Add a little glue (not too much or it will run) where you want your glitter to be.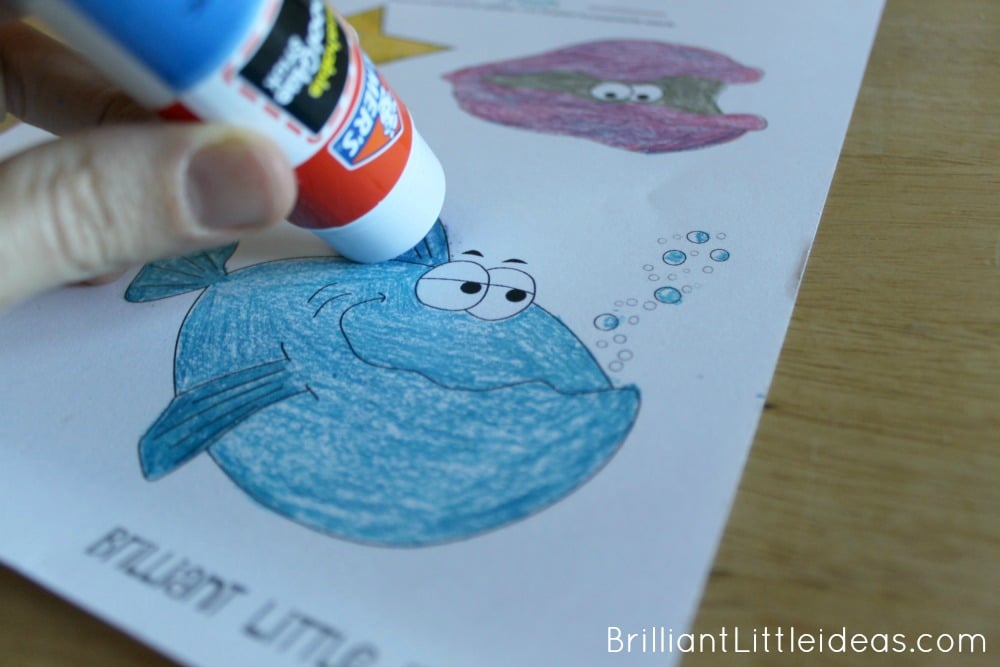 Get ready to jump up and down! It's glitter time!! WOOHOO! Your entire fish can be covered or just a little here and there, this is your art so glitter what you want. Shake your paper around to get the glitter to cover all of the glue then shake it onto another piece of paper or on the table for another fish.
Now that you have glittered your fish go ahead and cut them out. You can also heat up your glue gun if you choose to use it.
You will need to apply some pressure to your fish when being glued to your popsicle, but be careful not to get burned.
Glitter Fish Playtime!!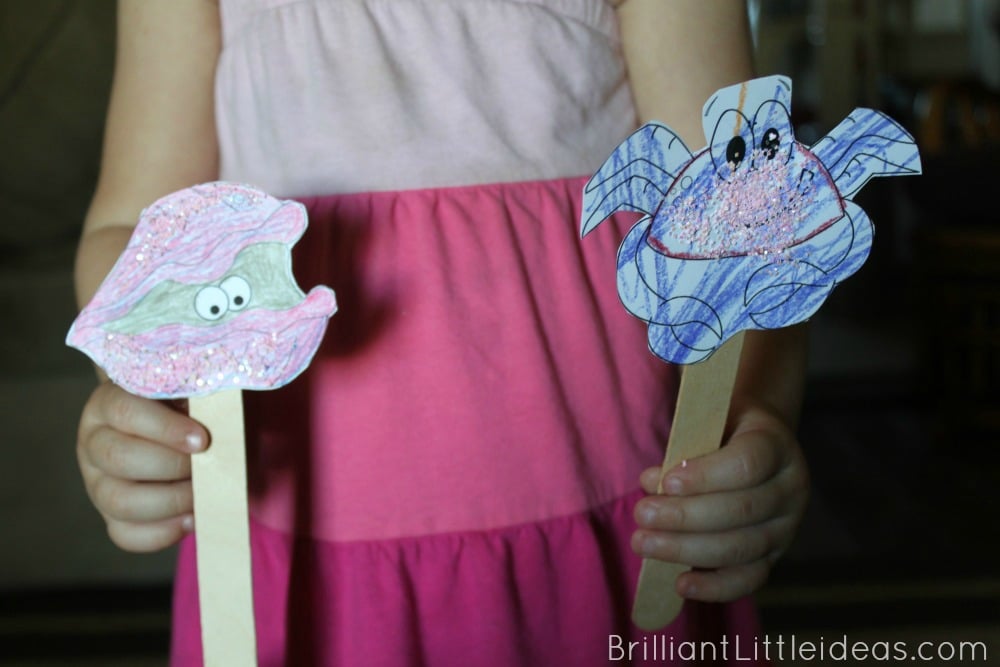 Your kids can run around with them or they can put on a show if they are old enough. These 2 were putting on a play for me. If only I could understand what all that gibberish was!
Ryker (my 3 yr old) wanted the shark to eat that turtle! After the shark got full he and the turtle became friends. Although if I was that turtle I would have been a little irritated at that shark. I guess that a lesson in forgiveness for me. 🙂
*All art is my own so please do not alter or pass off as your own. Thanks!
Do your kids LOVE glitter as much as we do?

This post contains affiliate links. For more information, see my disclosures here.