Halloween Painted Sandwiches for Kids | Easy Halloween Food
Your kids are going to love painting their own Halloween party food. These Easy Painted Sandwiches are so fun to make and even yummier to eat!
Halloween Painted Sandwiches for Kids | Easy Halloween Food
My kids loved these sandwiches so much that we still make them once a month. The great thing about these easy sandwiches is that you can change up the themes and colors to the time of year and close holidays. So the possibilities are endless!
Your kids can create a lunchtime masterpiece that will wow their friends and family. Pack them in your kid's lunch or turn it into a fun edible activity for your Halloween party!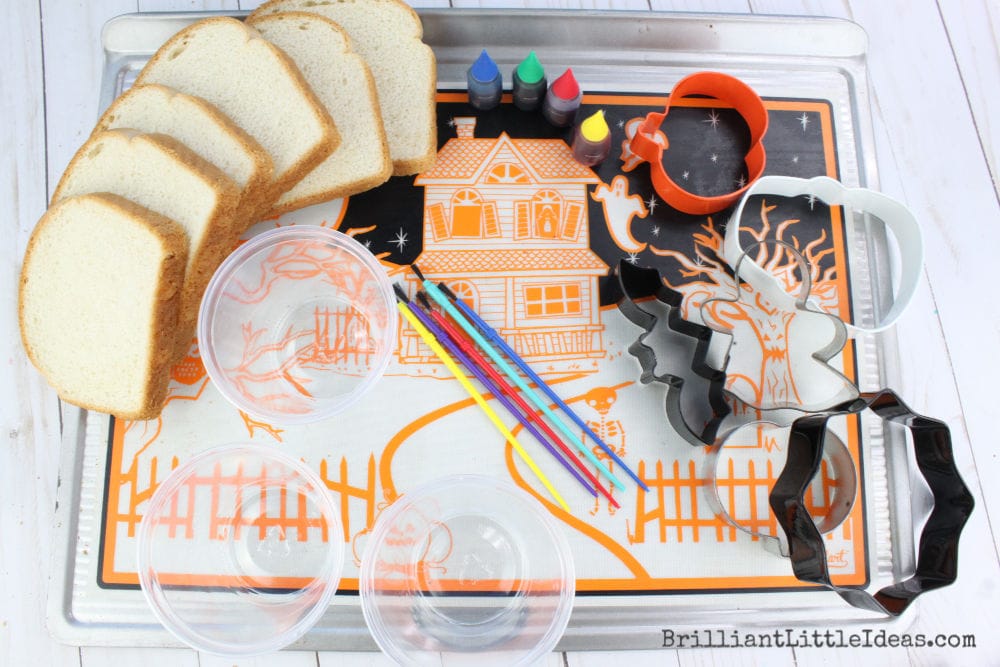 Supplies:
Milk & 1/4 measuring cup
Oven & Cookie sheet
White bread
Lunchmeat
Cheese
Halloween Painted Sandwiches for Kids -Video
Halloween Painted Sandwiches for Kids -Pictures
We are going to start with the paint water.
So grab your small plastic cup and put a teaspoon or 2 of Starbucks vanilla syrup, then 1/4 cup of milk & lastly 2 or 3 drops of food dye. Mix well.
Do this for each color you want to paint with.
Set a paintbrush in each. If you have lots of kids creating their own Halloween sandwich masterpiece then id say you need several paintbrushes in each cup.
Next, let's cup out the shapes. Ryker chose to do a spiderweb first we laid the bread on a flat clean surface then gently pressed the cookie cutter into the bread to cut the web shape.
Remove the extra bread pieces.
You can also prepaint a the spiderweb or skeleton face to make it easier on little kids.
Once all of your bread is painted lay them on a cookie sheet and pop it into a 350 degree oven just until toasted. Check every few minutes. You can also use a toaster oven and do the same thing.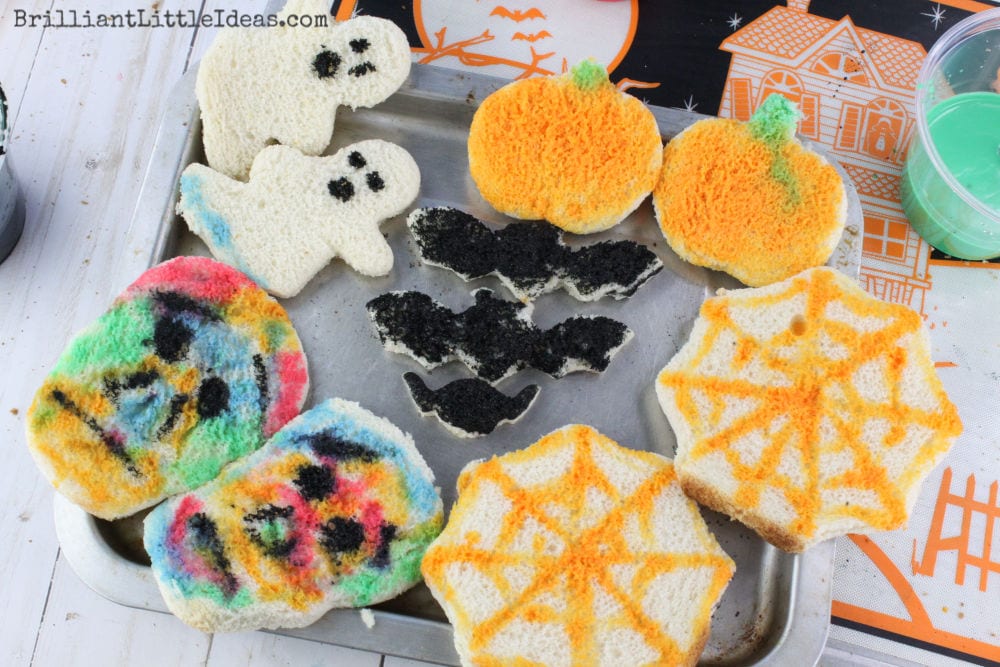 Using the same cookie cutters cut out the same shapes you used on the bread. We want to match the painted Halloween sandwiches to the yummy ham and cheese.
And that's it! You're done! Easy, yummy, and fun.
I was trying to get a few more good shots of the Halloween sandwiches and Ryker had to have his right now. I think your kids will love them as much or maybe even more than mine did.